Mattie.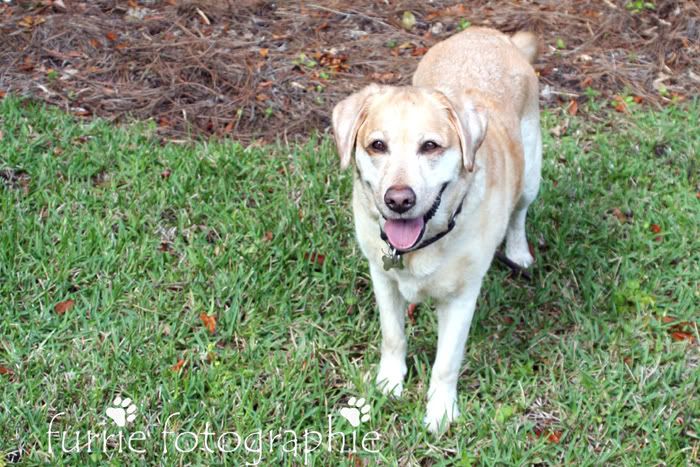 And this is her frisbee face. The "come on... you know you want to throw it!!" face!
And this... this is her exasperated face... the one where she's wondering why Noah (who is actually her nephew) keeps trying to steal the frisbee all the time.
Noah! Noah is such a giant teddy bear! I got to see puppy pictures of him... what a little roly poly he was! Even now I just want to jiggle his face. Is that weird? I have a friend who loves babies... and is always oogling their little fat thighs and wanting to squeeze them. That is how I feel about Noah's big squishy face!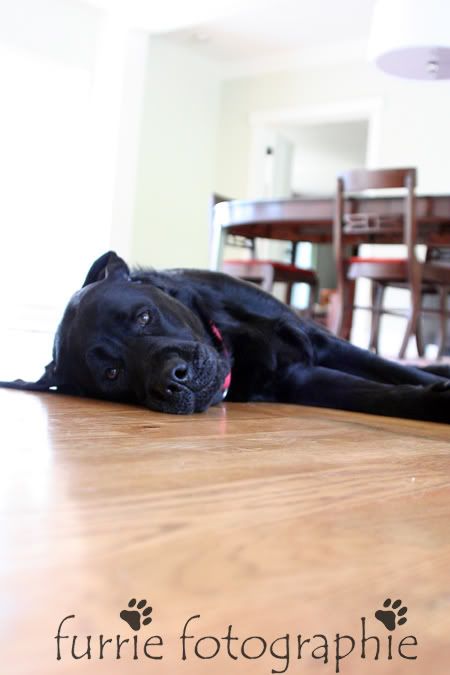 Meet Callie the kitty too. She goes on walks with the dogs! I wish my cats were that cool! : )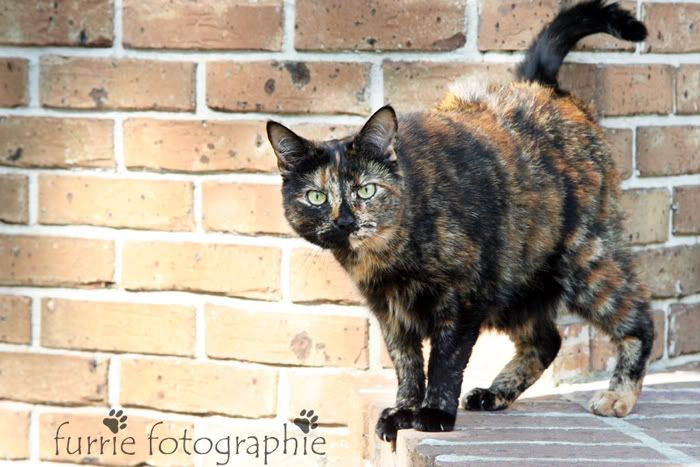 Now I'll leave you with a laugh. I always take a cuz or two on shoots... I find they get attention every time. Seriously. Every time. I have yet to meet an uninterested dog. Noah definitely didn't disappoint. This really cracks me up!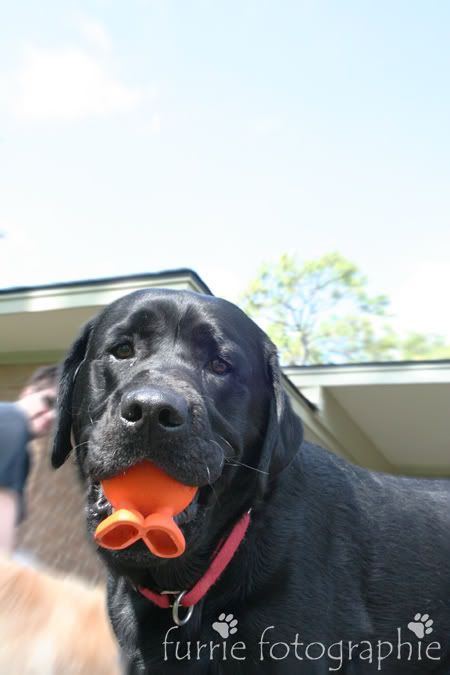 EDIT:
I want to share this one of sleepy Mattie too! I just can't get enough... I could keep adding photos all night! I suppose I should get some sleep myself soon though...