Citigate's Bark Park had their grand opening this past Monday! What a fantastic amenity for an apartment community... I really wish the apartments we lived in before we bought our house in March (weeee!) had had something like that!
Lots of fabulous dogs and their pawrents came out for the event... and I did my best to remember everyone's names but some I don't think I ever found out. Next time I'll bring some paper! : )
This is Oscar: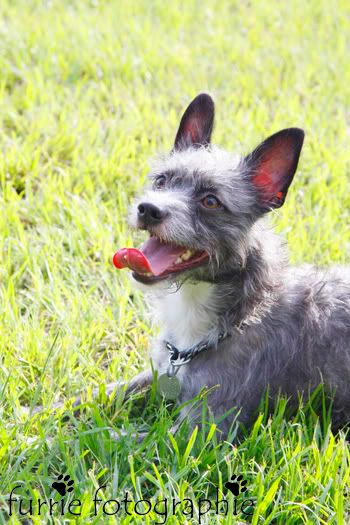 And this is Emma... I think Oscar like liked Emma! ; )
She was cracking me up... Emma loves to chase the ball... but when she gets hot, watch out for those teefs!!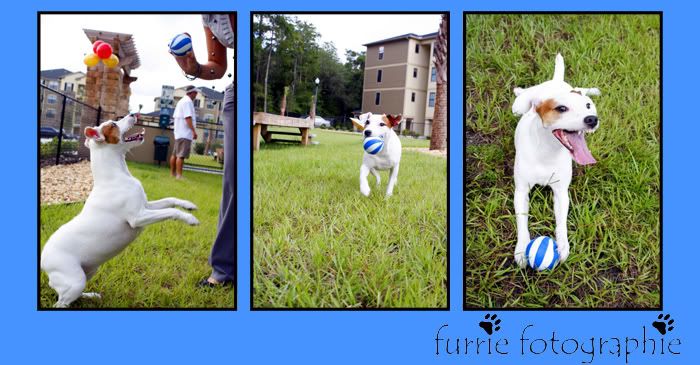 This is a pup whose name I don't know... I think I was too busy squeeee-ing over those ears! I have a severe weakness for puppy ears!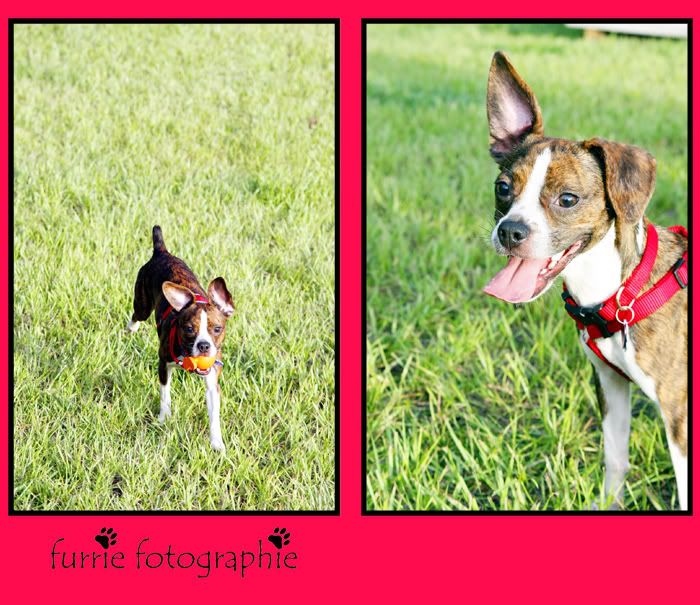 Isn't Phoebe the cutest thing ever?? I can't tell you how tempting it was to scoop her up and stick her in my shootsac!
This is Oscar... not the same Oscar obviously! This Oscar has beautiful turned out feet... I think he was a ballerina in a former life!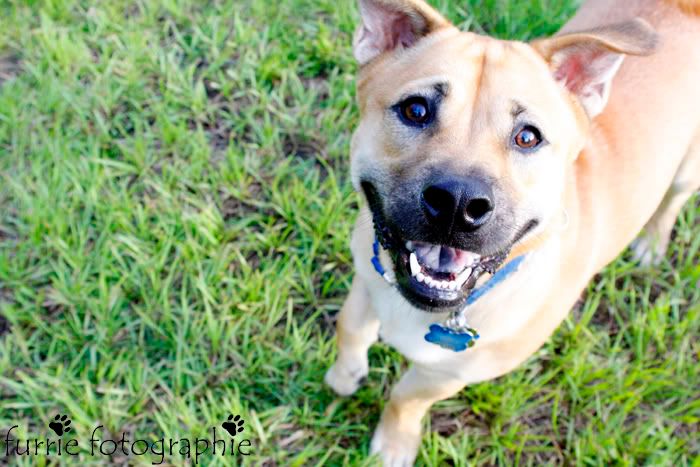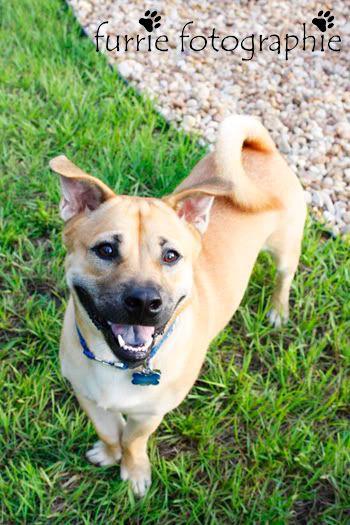 I love this sequence... it shows how a lot of dogs react to my big camera, including Nala...
1. "What's that? Eeeeck!"
2. "Maybe I should see what it is..."
3. "Oh... look, that girl looooves me and wants to peeeet me!"
Hee hee hee... Ruma!! 'Nuff said! He's another one I'd like to scoop up and take home... although, really, I don't think I've ever met a dog I haven't thought that about! Even the giant ones that I can't really "scoop"!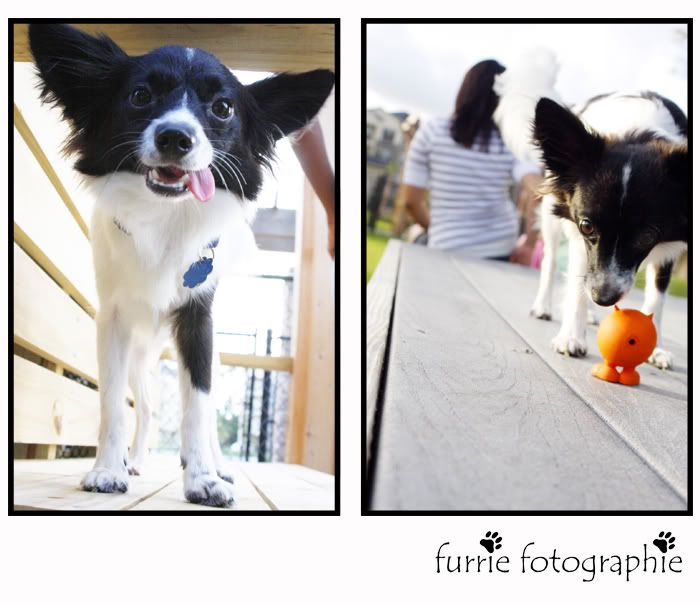 Olivia... I admire her mom soooo much. This beauty only has three legs but you'd never know it in a million years. I swear she runs faster than the four legged pups! And her furrie sister Phoebe, also gorgeous with one blue eye and one brown, is deaf. I kept forgetting and chatting at her anyway... although she probably didn't mind!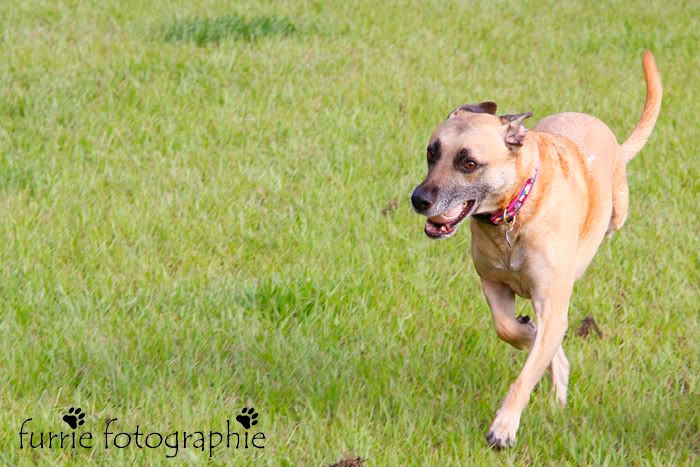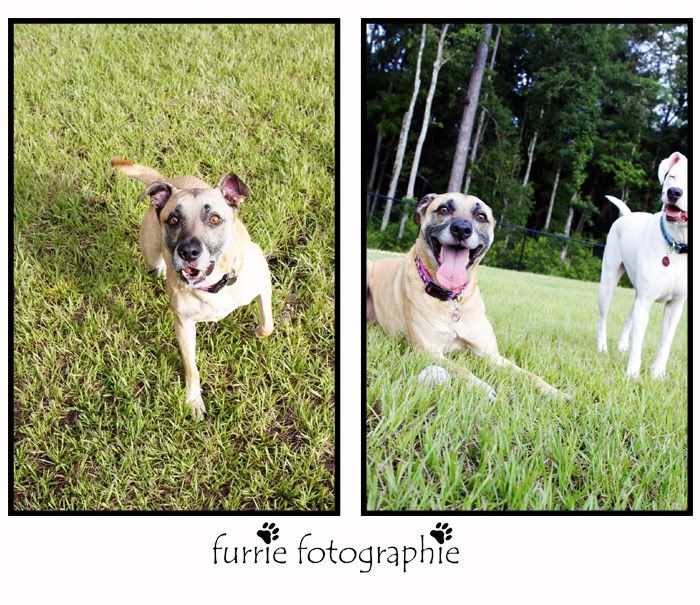 And the last photos for the blog because dinner awaits me...
Streudel! He was a bit shy when he was hanging out on the big dog side of the park but once he found the small dog area, he was mister model!!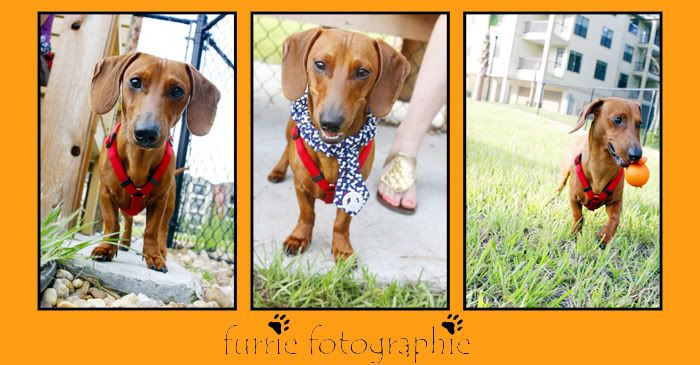 I posted the rest of the photos in a gallery. It can be accessed via my website if you'd like to see all the adorable pups...
Go to
www.furriefotographie.com
Click Enter Website.
Chose the Online Ordering option from the toolbar on the left.
Then click on Dog Park Fotos.
I truly enjoyed my evening with these pups! I love my job!! : )