Rox and Raz are beautiful kitties who came into their mom's life when she needed them most and they needed her as well! They actually live in Tennessee but spend summers with mom and their grandparents in Jacksonville.
Mom is a vegan and the kitties normally also follow the rules but their grandparents like to spoil them (of course!). Here we see Roxy's reaction to the opened can of salmon and shrimp wet cat food!
And posing pretty. I love her beautiful tortoiseshell coloring!
Raz liked to be petted but was not thrilled with my camera. We hung out for awhile and she finally relaxed enough to let me get this pretty shot of her looking out the screened patio. Check out the tufts of fur on the tips of her ears... fabulous!
She is really a gorgeous kitty, like her sister!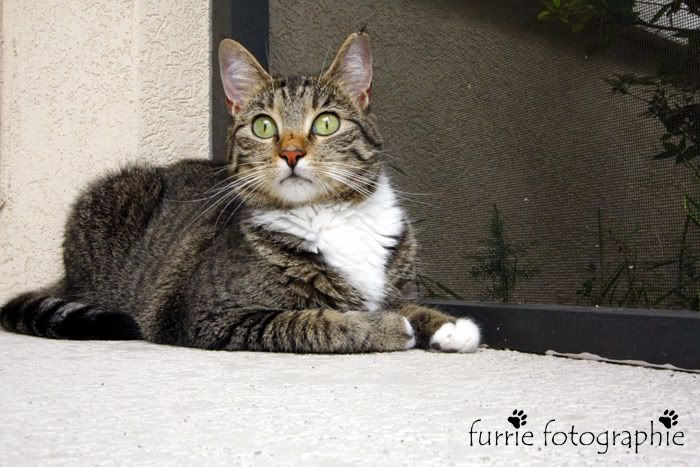 I enjoyed my afternoon with Rox and Raz! Hope you enjoy the photos! : )