I had the wonderful opportunity to take photos of Flemish Giant Bunnies this weekend... little did I know how many furrie friends I would really get to meet! I just hope I remembered everyone! ; )
When I first drove up I was greeted by Sheba, a 12 year old Schipperke who loved being rubbed but did NOT like the big black beeping camera! I managed to get a couple shots of the cutie pie anyway: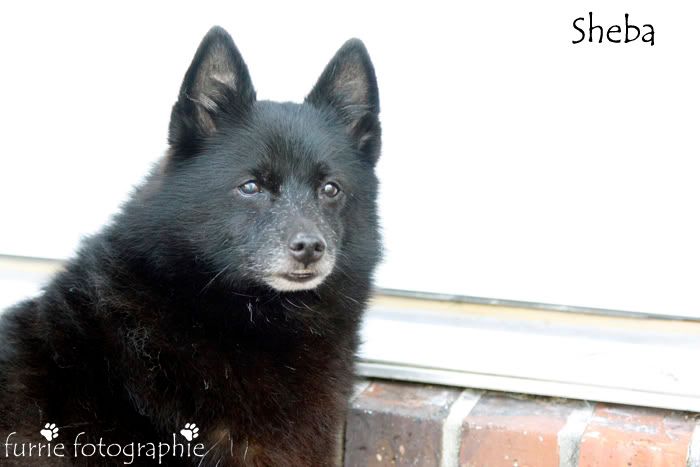 Left... I love her cute little teeth! Right... talkin' to her daddy!
Then we went in the house where I met the sweetest long haired tuxedo kitty. I loved her fluffy boots on her back legs! Boots is 19 years old and a total love bug not to mention a model! She even has a beauty mark!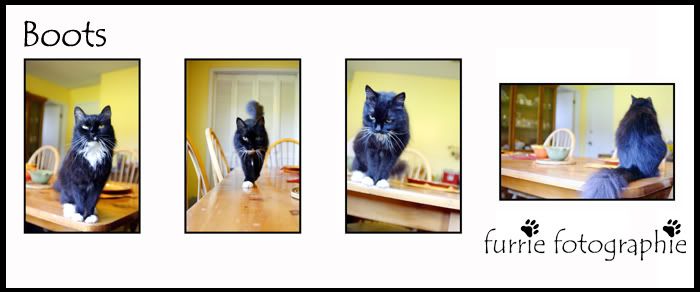 On to the reason for my visit... the Flemish Giant Bunnies. There are four in this family! Smokey is just over a year old. He's the only one who is full grown right now... and weighs in at 22 pounds! Smokey was allowed out in the yard but he never went far from the pen with his girls!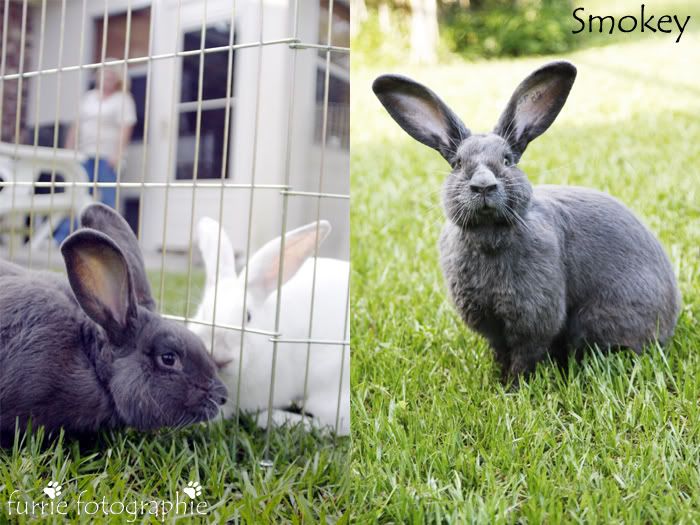 To give you a better idea of his size: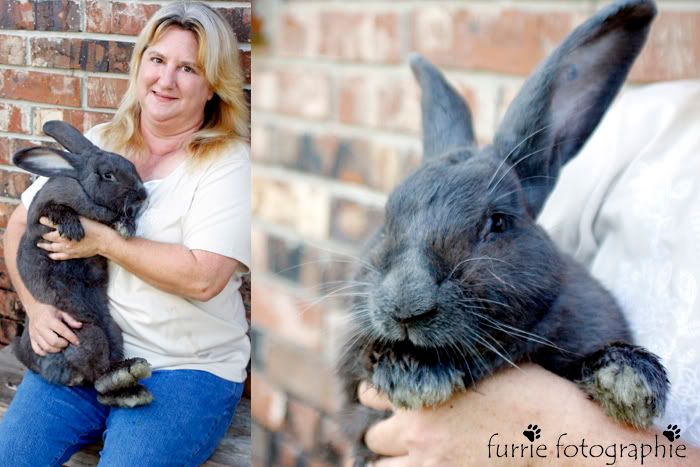 Nosey and Sugar are only four months old and have lots of growing to do. Their mom told me that they will be even bigger than Smokey eventually!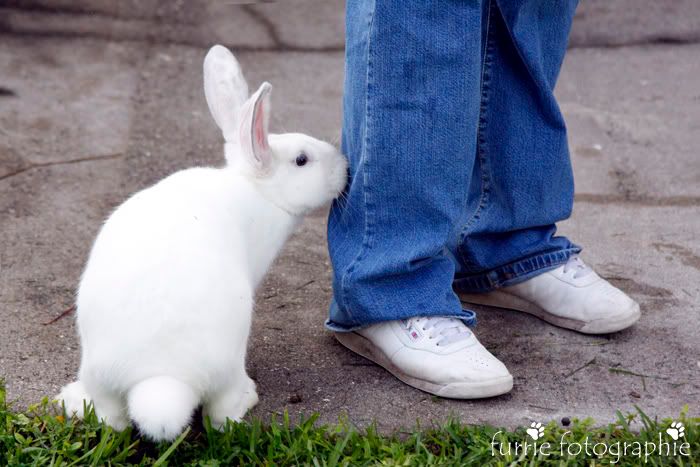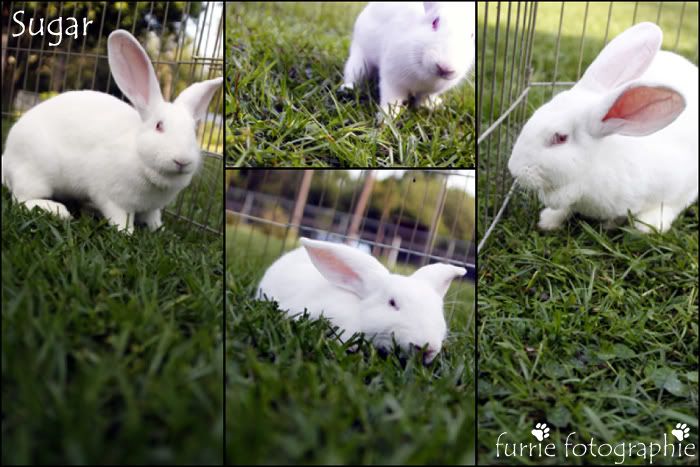 And the last of the FGB family is Shebit! Shebit got her name because Sheba has decided she is HER baby! Shebit is just under two months old and the most adorable black bunny ever! I liked to tease her that she had the 80's side ponytail going on... one of her ears flops over! She will most likely grow into her ears but I loved it!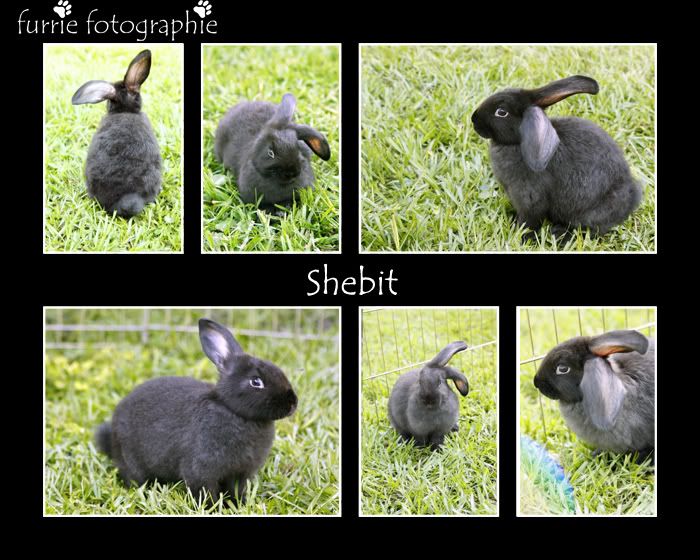 After all that time with the bunnies, I was told there was yet another recently purchased calico bunny out in the barn. Of course I wanted to see her!
And guess what? That calico bunny is a new momma! She had just one baby four days earlier! Baby bun is soooo tiny and still has her eyes shut!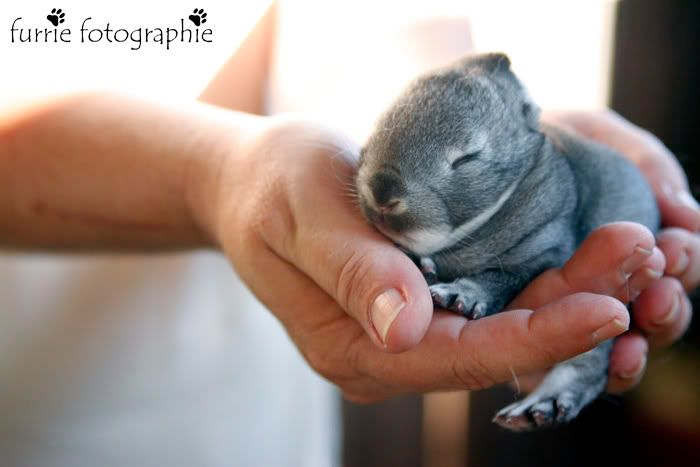 As I oogled the baby and her mom, the door behind me was opened to show off more babies! When I told my husband about them and he saw these photos, he wanted to know why I didn't stick one in my Shootsac to bring home!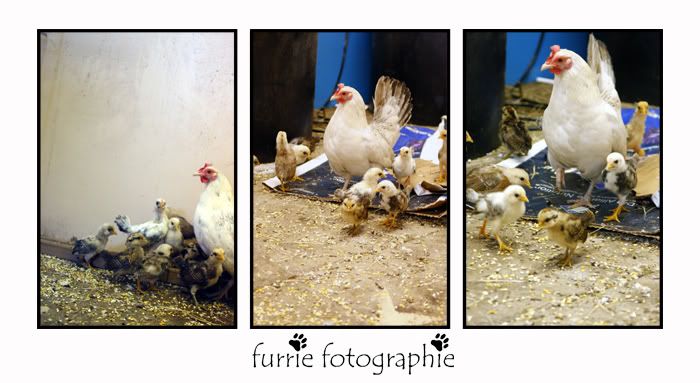 And of course if you are going to have a dog and a cat and bunnies and chickens... you might as well throw in some horses for good measure!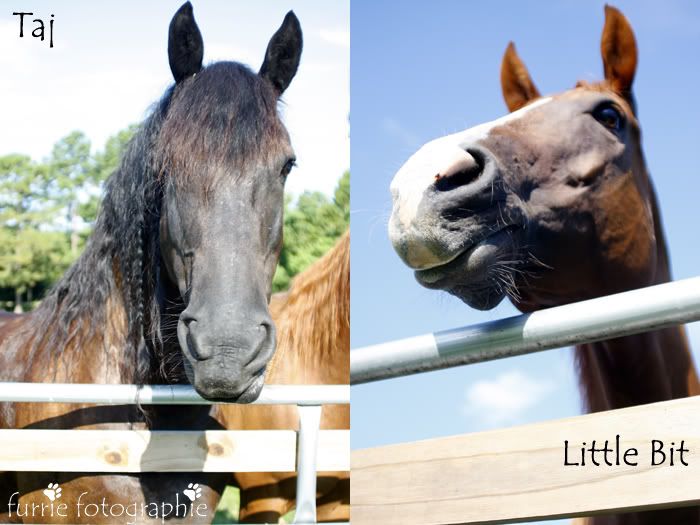 This fella didn't belong to this family but he wanted some attention. I couldn't stop laughing at his baying barks so I ran over to the fence to give him a pat on the head!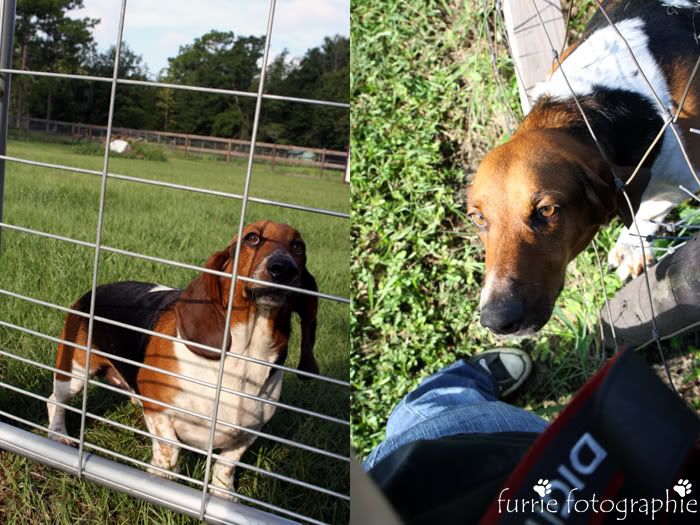 EDIT: I was wrong! The beautiful basset BoBo IS part of the family. He is their son's dog... so their grand-doggie!
People think I live in a zoo with just the three dogs and two cats... but this family is AWESOME! I hope someday I can have as many animals around me as they do! : D