Apple wears sweaters... only when it's cold out.
But she likes them. In fact, she
needs
them! She shivers otherwise...
A couple weeks ago, I found her the cutest sweater at Targe'. Seriously cute... orange and brown with the most darling little owl. So now I must go take a photo for you to see.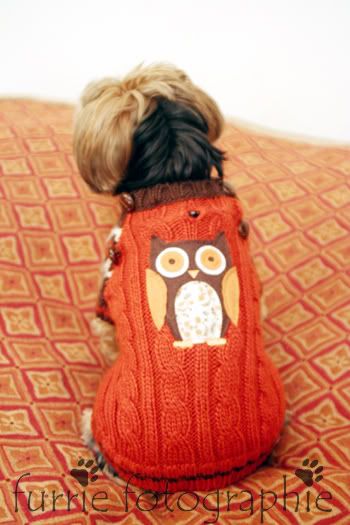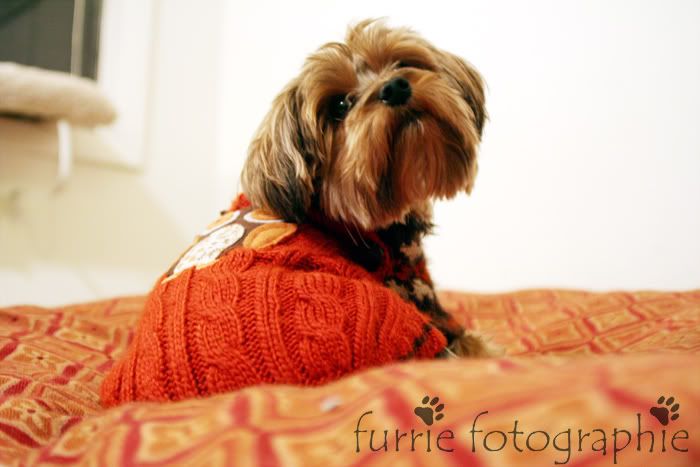 Oooooh... look how CUTE she is!!!
My point? I'm learning to
knit
! Maybe one of these days I'll be able to make Apple a sweater!! My goal is really to get good enough to make toys... but a sweater for Apple would be fun too!
And to leave you with another sweetie pie face, this is Chloe the Cairn Terrier. She loves to chase tennis balls! We met her at a new (to us)
dog park
we tried out last week. It's near the house we are hoping to get! : )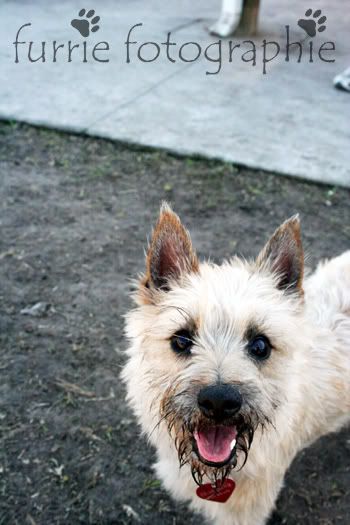 Have a great rest o' the weekend!