I hope you all had a wonderful holiday! I'm sorry to have not posted but I was on a vacay... my parents as well as my sister and her husband all came to town for Christmas! It was wonderful to see them all but they kept me busy... so no posts.
But I'm back now!
I borrowed a 60mm macro lens to try out for a few days. It was fun to be able to get up close and still focus. That's a problem I run into with my current lenses. Ideal would be a wide angle, almost fisheye, that allows me to get up close and personal with the furries yet still get lots of background in the shot! Must do research... uhhh... and save up lots of moola!
Anyway, here are some of the playing around and testing the 60mm macro shots.
Maxi Pants' baby browns:
And his sniffer!
Applicious' doe eyes:
And Uni... and her white eyebrow!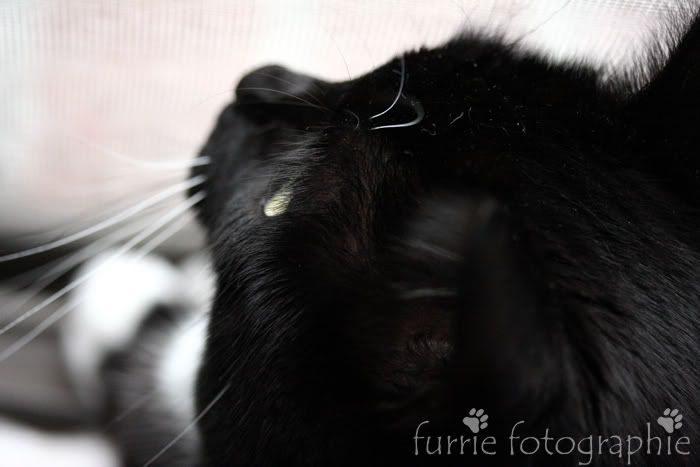 I'll post some photos from the family visit later this weekend. Right now I seem to be on my second cold of the season so I'm gonna hit the sack!
Happy 2009!!!