I had been looking forward to my session with Cupcake, a 10 month old Chinese Crested, for two weeks when I finally got to meet her. She definitely lived up to my expectations... she is SOOOO cute!
I absolutely LOVE her fluffy white head o' hair, and her freckly neck, and that TAIL!
See for yourself: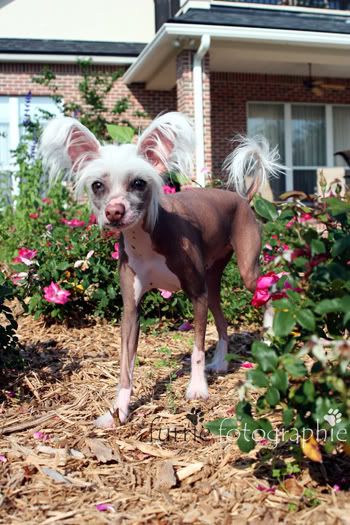 I can never resist a furrie grin! And big ears are my serious weakness...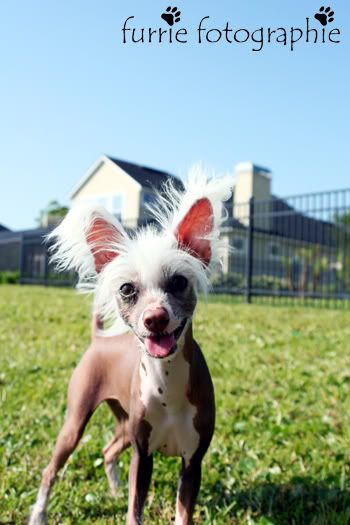 Cupcake let her mom put this cute bow in her hair... but it didn't last long. I think she's probably a pretty tough cupcake under all that pink! ; )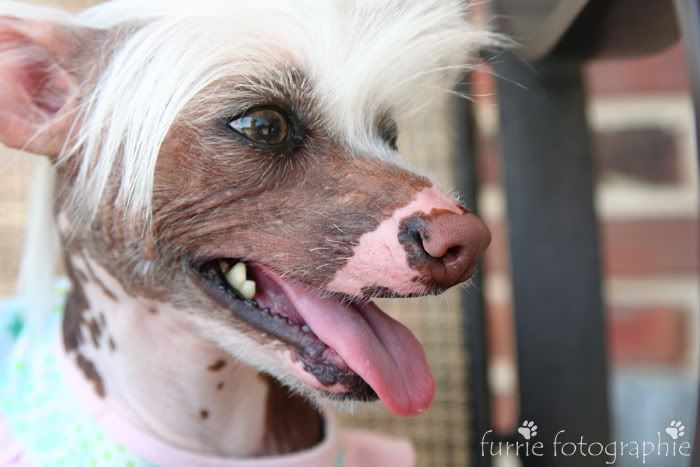 Cupcake has a cupcake squeaky toy that she doesn't get to see too often these days because she likes to eat the stuffing out of the hole she tore in it's side. But the stuffed cupcake had to come out to play Saturday morning and boy was she excited to see it!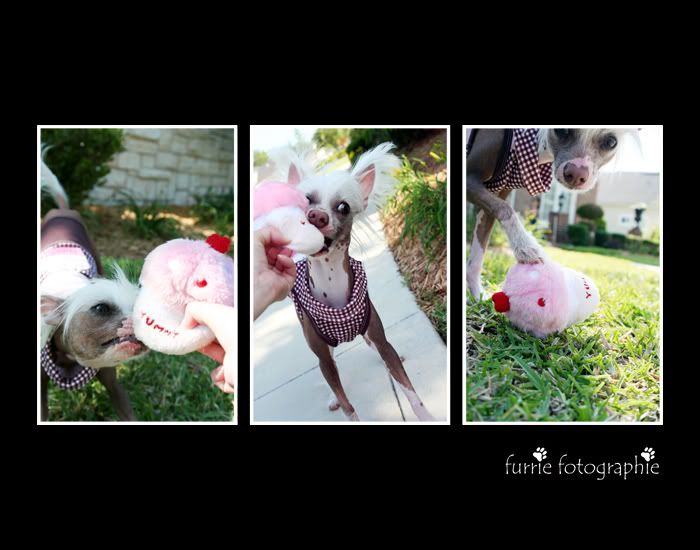 And last... what I think is a really neat "oopsie" moment: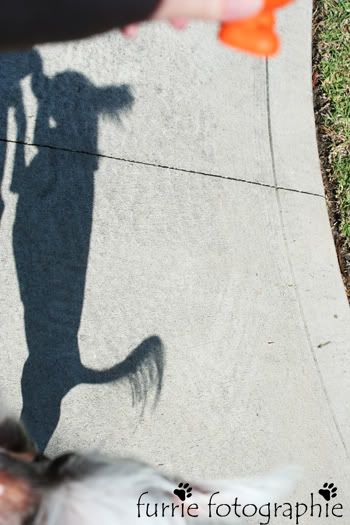 Enjoy Cupcake!