I was going to wait until I had more of the photos from this session ready to share... but I'm antsy... so you will probably see more of Larry and Lola later too!
I rented the Canon 10-22 mm lens from
Borrowlenses.com
before I flew to Kansas City for Christmas. I LOVE this lens! Now I must have my own!! It's soooo much fun!
Anyway. Larry and Lola belong to one of my knitting friends. Yes, I knit. If you have a cat and I've worked with you recently, you probably have a very special knitted by moi catnip mousie! ; )
I love both puppies! Their mom says they were on their best behaviour for me but I can't imagine them being naughty!
Larry, who I kept wanting to call Lester which is odd because even when I can't remember people names I always remember furrie names, has the BEST ears! I'm a sucker for ears!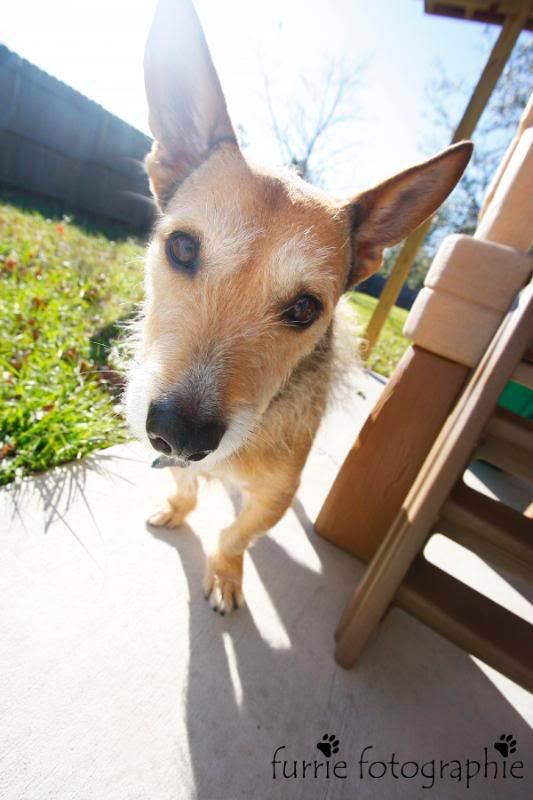 He also has a lion-like mane... naturally! His puppy side came out for this photo of him frolicking in the yard! What a great pup!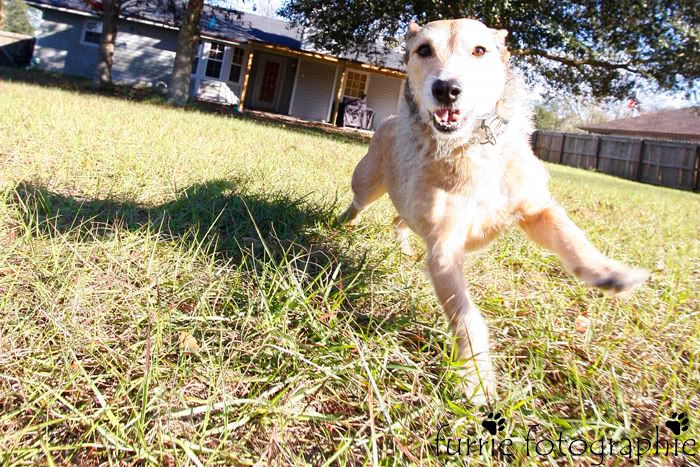 Lola, sweetie pie, is my new bestest friend. Don't tell Apple!
And this is yet another reason I love the wide angle lens... I can take self portraits!!
There will definitely be more from this series... Larry and Lola like lettuce!
I love, love, love that Lola's tongue is already peeking out in anticipation here!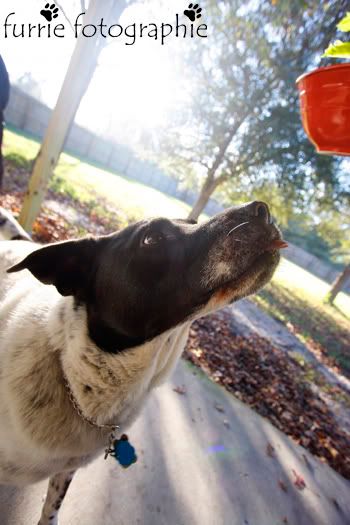 So that's it for right now... I'll share more soon! And I have photos from Kansas City as well! Unfortunately (or maybe fortunately for the doggies) it waited until two days after my photo shoot with Cecelia and Darby to snow. I had wanted to shoot in the snow for the first time! Ah well...