I joined a few of my friends on an afternoon outing to Dogwood Park yesterday. It had finally warmed up a bit here despite being super windy. Of course I had to take the new 10-22mm lens out to see what I could get!
The very first shot of the day was Indie who has recently found a super mommy! Indie was abused in her former home but once she warms up to you a bit, she is such a sweetie!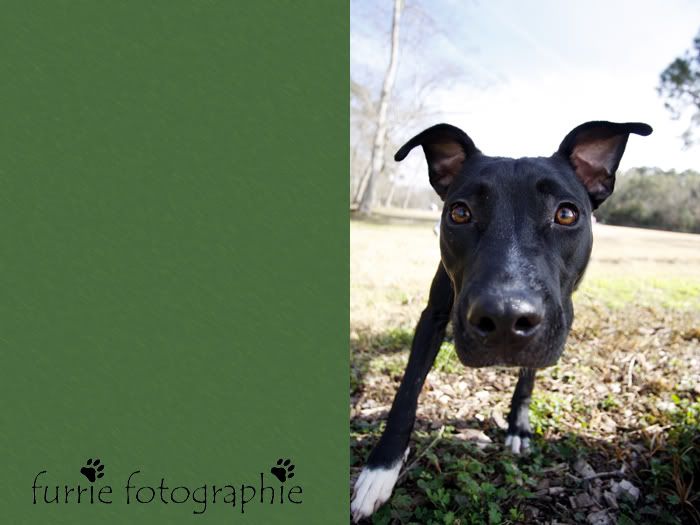 Indie loves pinecones. I attempted to pick it up and throw it for her a couple times... I don't know how she was carrying it around - it was sharp!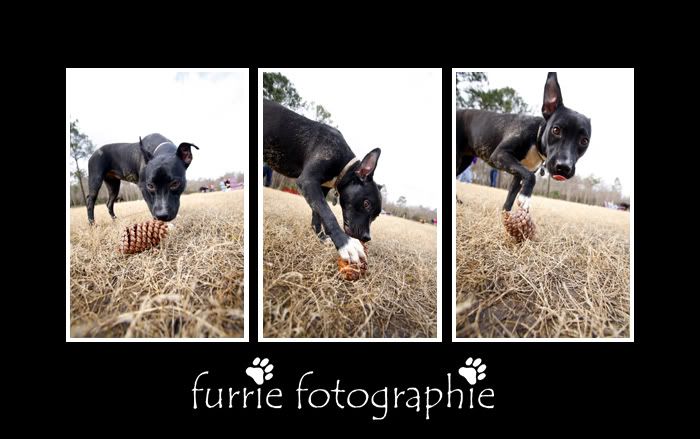 On the left is Lucky, Jr. He's Professor's godson... you may remember when he was
just a pup
. Not anymore!
And on the right is a doggie I don't know... but she was so cute! This was the first time I saw her put that bumper down so I threw it for her (after I got the shot first of course) and ended up with mud splattered all over my face. Never go to the dogpark and expect to leave clean! : )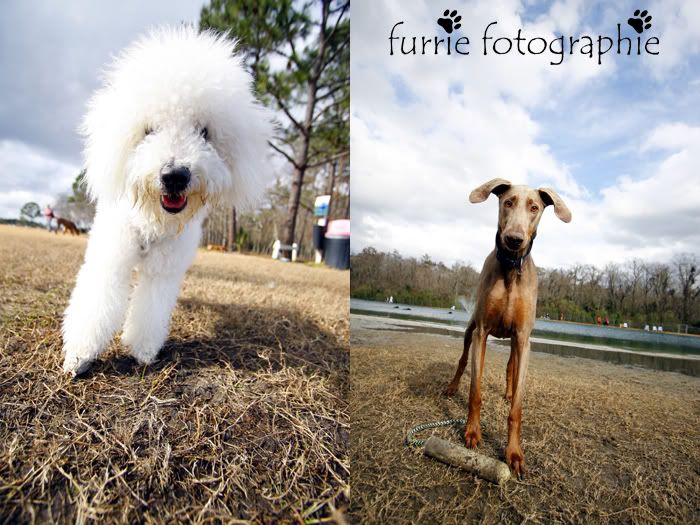 I kept seeing Bruiser the bulldog throughout the afternoon. Here is he chillin' on a chair with his ball!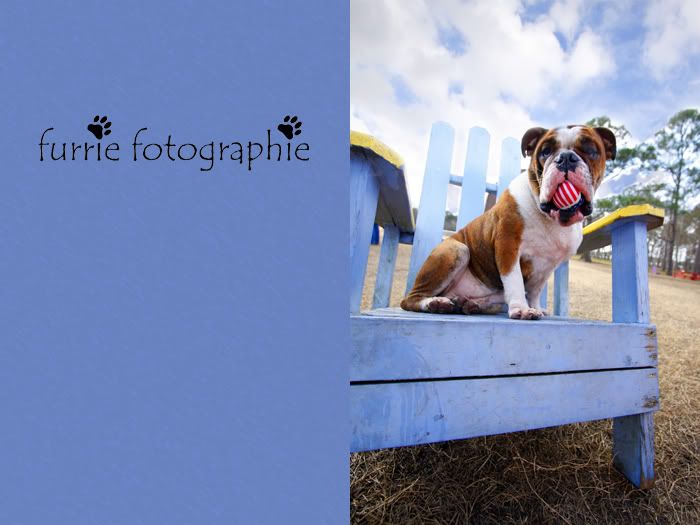 As we were leaving I made some new friends! On the left is the schnauzer puppy I wanted to grab up and run away with (and my feet). She was soooo cute! She's on the right too with her mom and dad in the background. They have 17 doggies at home... and she's a pet photographer too!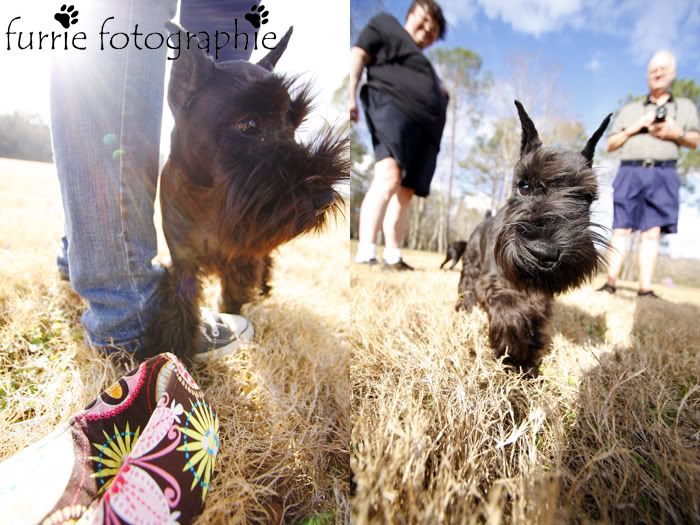 And I leave you with three of the 17 siblings (only four were at the park yesterday)... they are walkin' like they should be in a movie! This shot totally reminds me of a scene from Reservoir Dogs... and a similar scene in Swingers too!