I'm so excited that I finally managed to get some running photos!!
Granted, Professor really lopes more than RUNS... but still! Yay!!
Look how cute he is!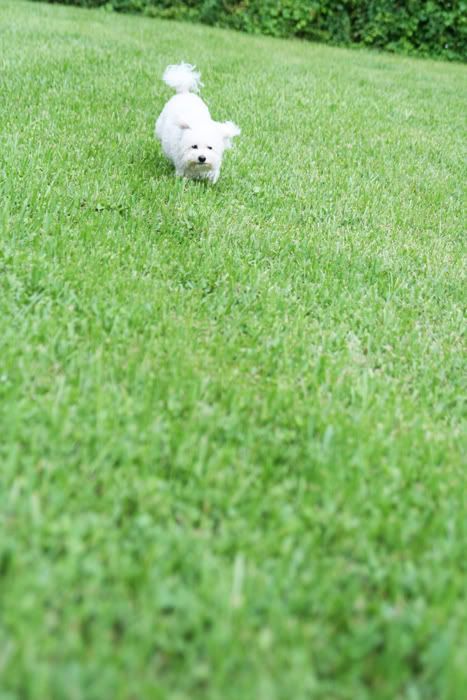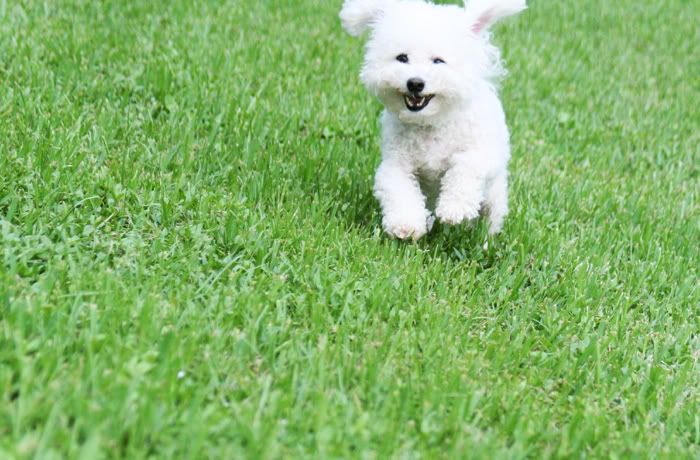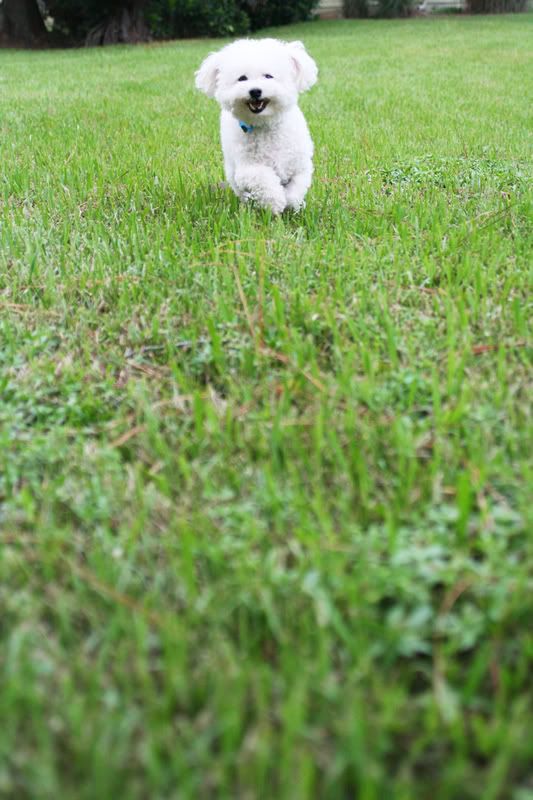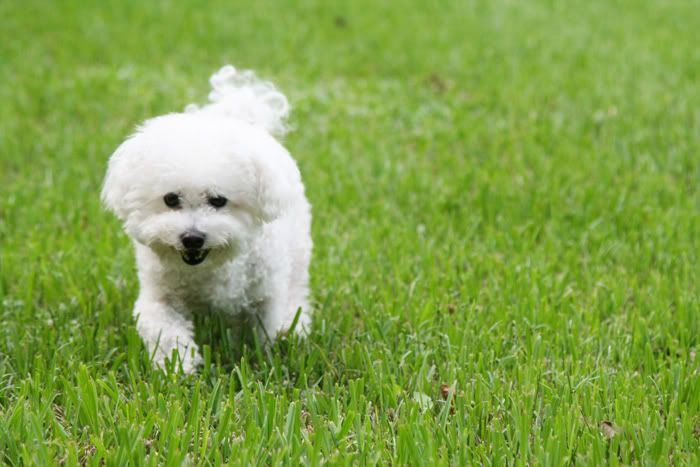 And more from this afternoon: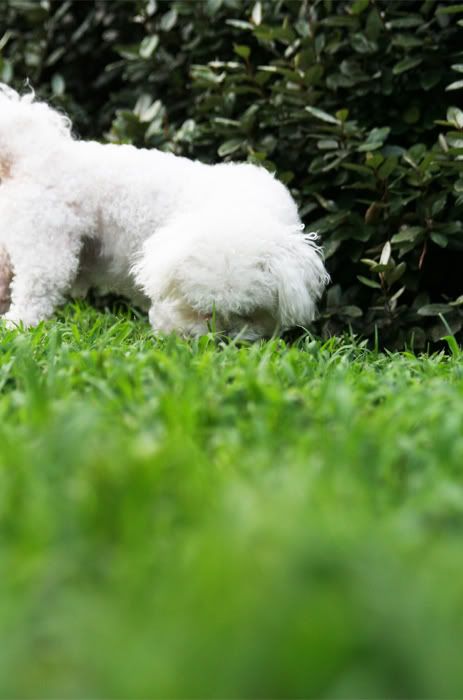 Bichon butt!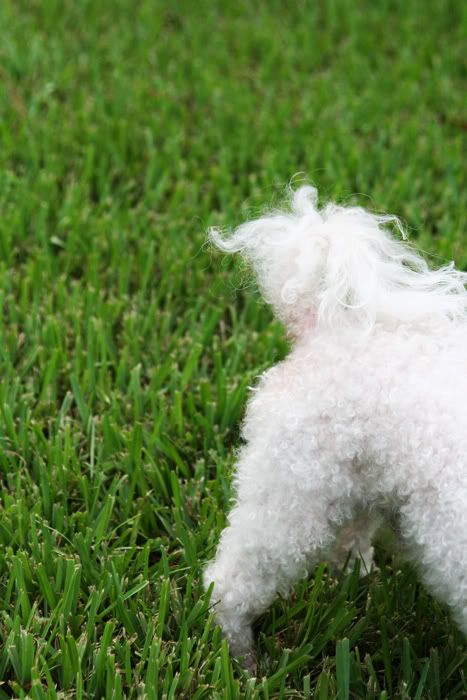 There was a fly buzzing about and Professor was whipping his head around and snapping at it!
This is the "I see a pug" pose... Professor loves other dogs! He always stands up much straighter when he meets one.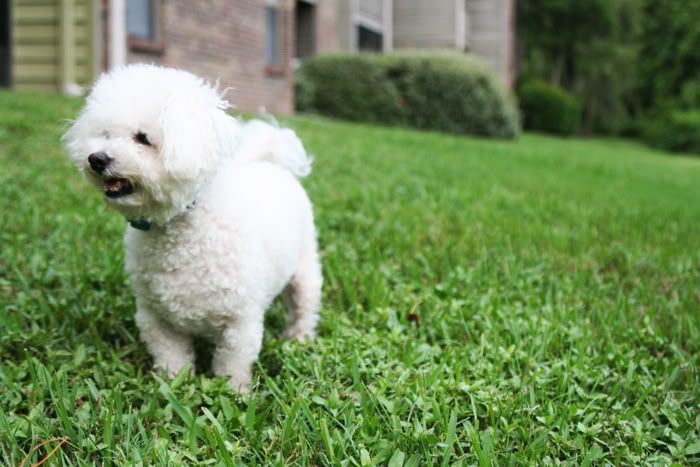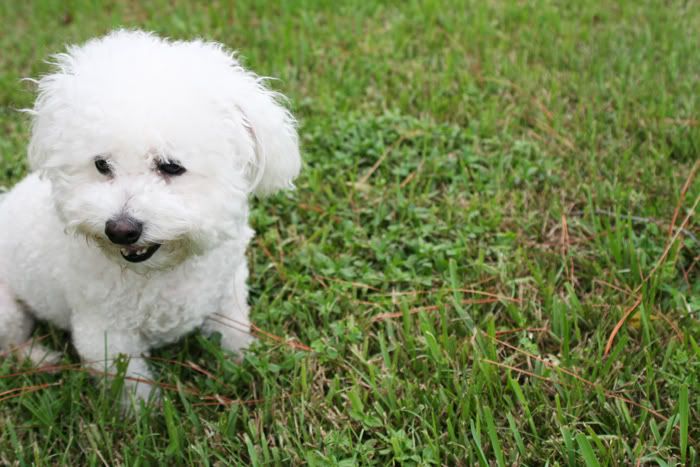 Minor details...
The nose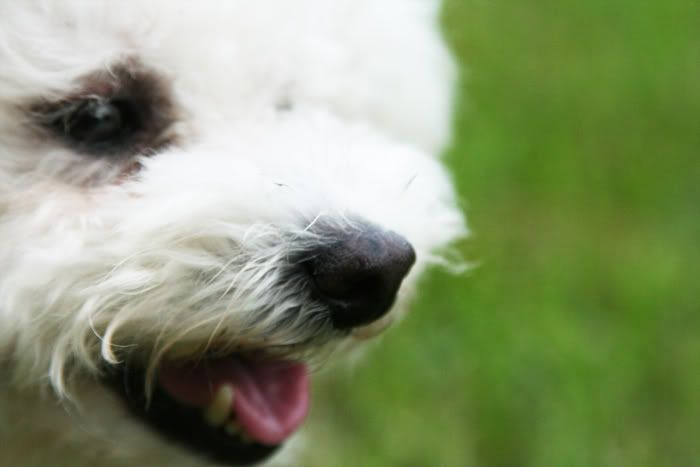 and the collar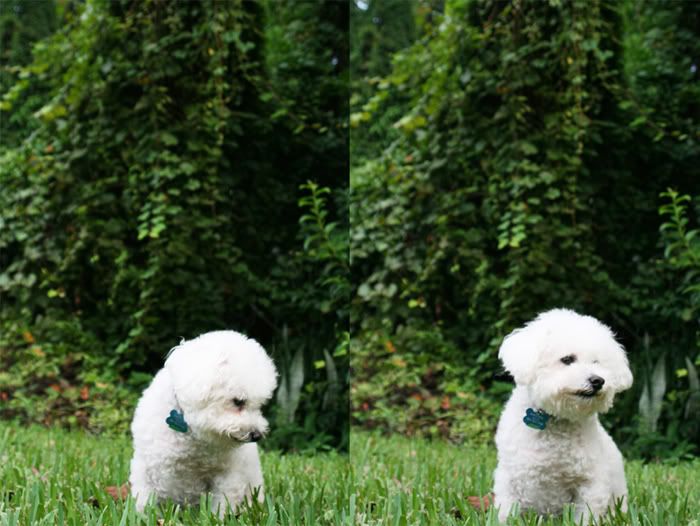 Soon I'll have to attempt to take Apple out and get shots of her... Professor has been having all the fun... but he's the one who is good without the leash!