I had the honor of photographing four pups in the same family this weekend! What an amazing mom they have!
Taylor, a yorkie, is 12 years old and such a cutie pie! I loved how she walked around with her tongue out most of the time! See it in the shot on the left??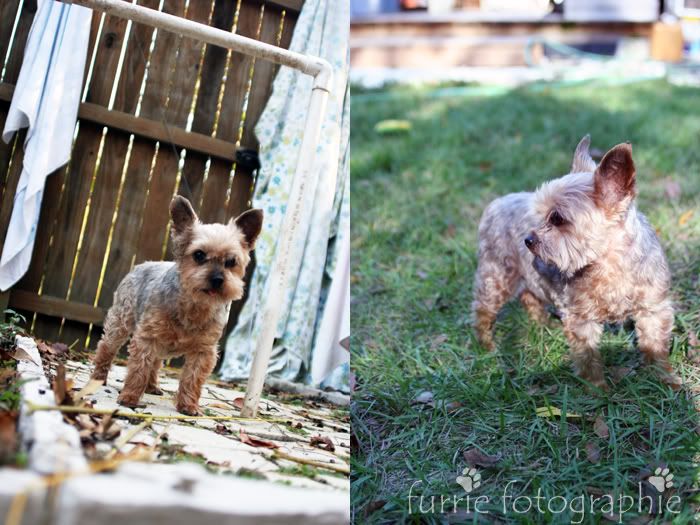 Simba is a pomeranian/poodle mix. He is 10 years old but so super spunky! He loves, loves, LOVES to chase toys and he spent half the shoot barking and trying to get me or his mom to throw things for him! He has such a puppy face... I couldn't resist! I hope he wasn't too worn out later!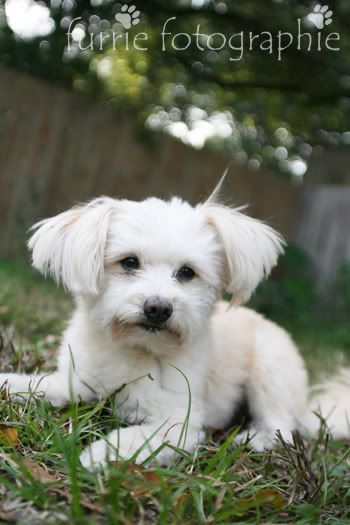 Lucy and Bo are brother and sister... and Simba is their dad! Simba and his mom's sister's dog (did you follow that?) who is a chinese crested had six puppies. They all stayed in the family! I saw baby puppy photos of the group and Bo was the big one in all of them! : )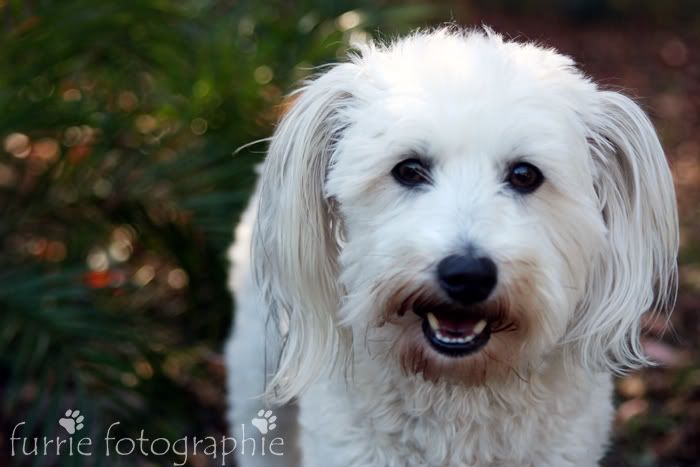 And Lucy has a bit more of the crested in her look than Bo does. She has such fun grey and white fur that hides her naked skin! And she reminds me a little bit of Dumbledore... I think it's the beard!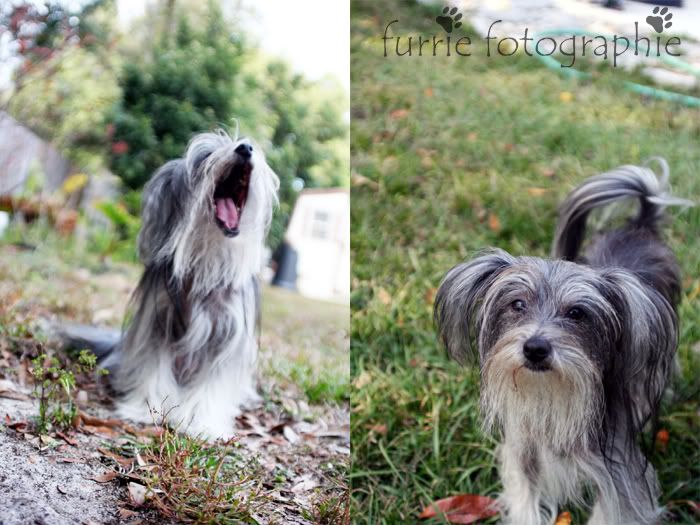 A shot of the three: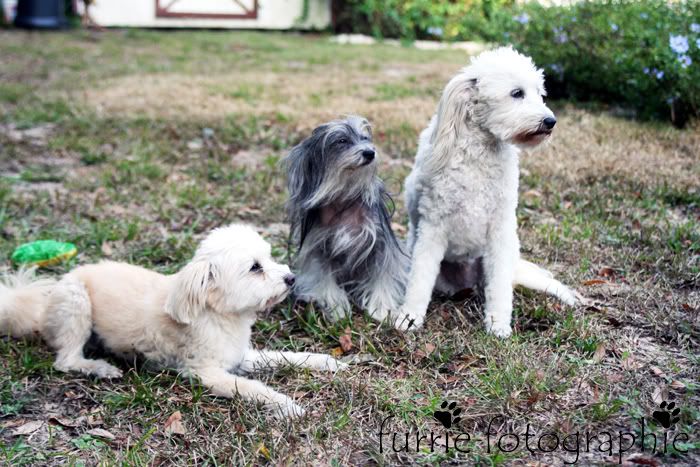 Thanks Kelly for having me out this weekend! I love your little family!