I'm so sorry it has been so long since my last post... I promise I wasn't crying in the corner all this time...
I've just been busy. But I still apologize because I'm never too busy for YOU!
And if you are here scouting for photos of your dog from the Civil War Living History event at Fort Caroline, I promise to get those up asap! I had a bit of a head cold and my face was all stuffy so staring at the computer in the evening after staring at it at the park all day didn't sound exciting. But I'm all better now!
For those of you wondering why I have photos of dogs at a Civil War event... I'll explain when I post... so I'm keeping you in suspense for a wee bit. : )
On a happy note...
I had a request for a gift certificate! I'm so excited because I didn't have one designed and this gave me the perfect excuse to do just that!
Isn't Professor the cutest?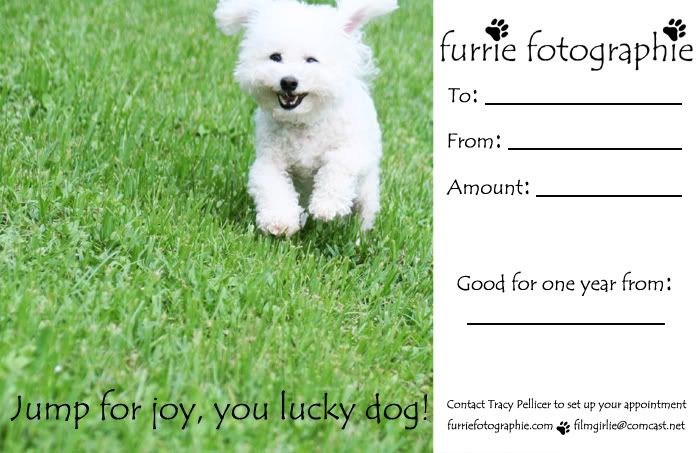 So if you know someone with a furrie friend... or feathered or scaled or whatever... you can now give them the fabulous gift of a photo session with ME!