Teresir the giant orange fluff monster was my best friend for many, many years. He showed up on campus in front of my dorm when I was 19. I took it upon myself to buy cat food for TeresA (the dorm was Teresa Hall so everyone called the cat Teresa) rather than watch him waste away... I fed him under the bushes and even brought him in secretly when it would rain. He became MY cat.
When I was informed that Teresa was to be put down by the powers that be on campus, I announced my intentions of taking him with me when I moved to an apartment at the end of the semester. So that's how it came to be that one big orange cat came home with me for Christmas break, only to find out that SHE was a HE. TeresA became TereSIR and he lived with me in many places and in several states until 2 years ago last Sunday, November 23.
Even just typing about the loss of Teresir makes me tear up. He was such a wonderful friend to me... even if he was a grumpy old man most of the time! He was always there for me and I want to post a few photos of him for all of you to see what a gorgeous kitty he was with his long fur and his gianormous eyes!
This is me holding Teresir... I think I must have been somewhere around 24-ish. Remember, the camera adds 10 pounds... and that's a LOT for a cat!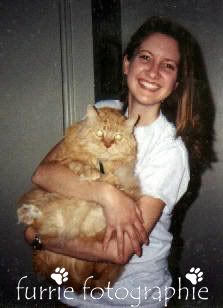 Here is he destroying my blinds. He loved sitting in the window!
The monster on the patio of my first place in Florida!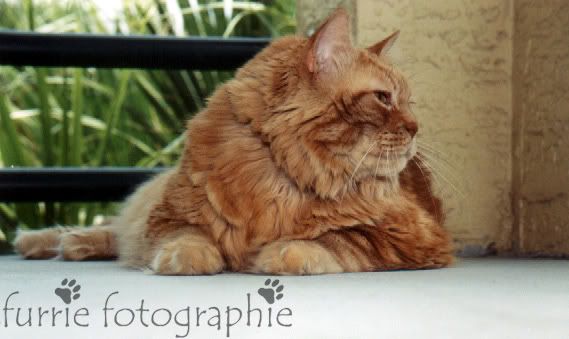 He really did have wonderful big eyes!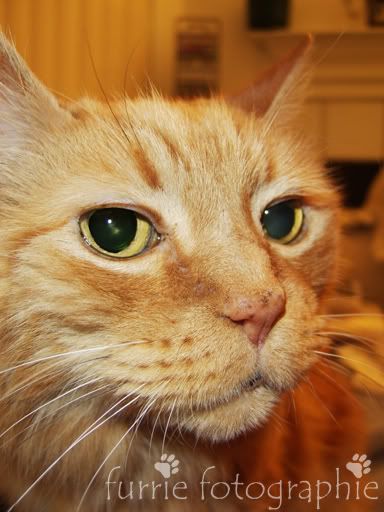 And a few basking in the sunlight, just a few months before he died.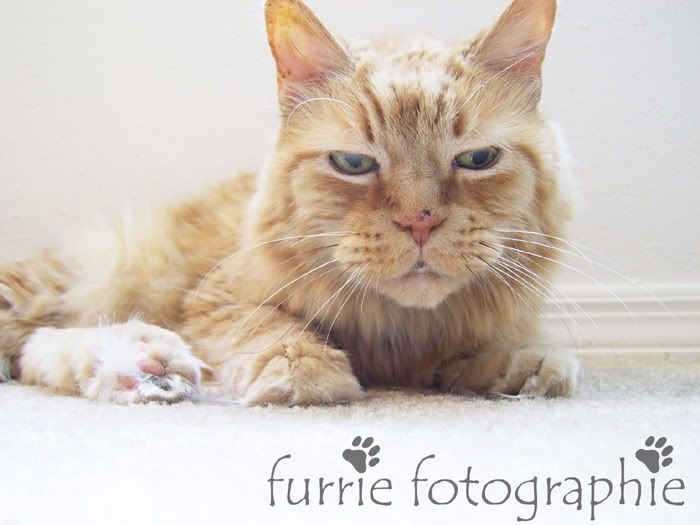 I know Teresir is waiting for me in Heaven! I miss him so much!