of my pups...
Max loooooves stuffed animals. He picked up this teddy bear, flopped down onto his bed, and passed out.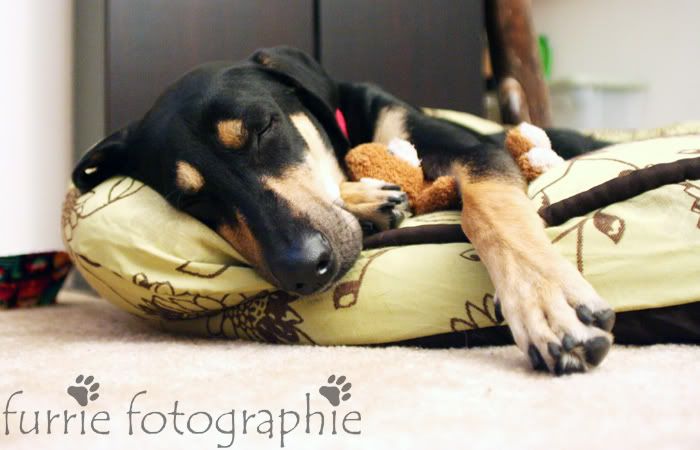 Apple goes bonkers over the
dino cuz
! I squeak it and she makes wookie sounds and jumps around trying to grab it!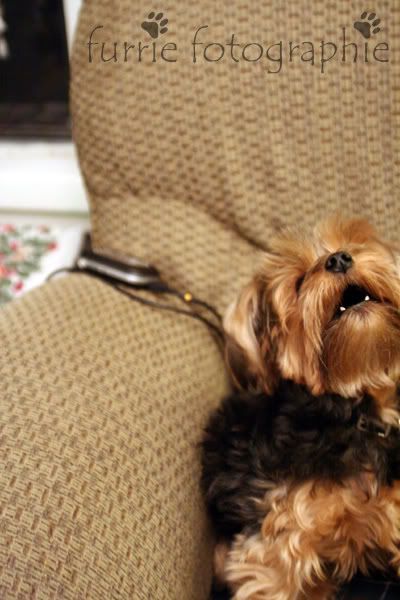 And Professor... he got a furcut! We had started thinking that he was gaining weight and he might need to go on a diet... but then they cut off all that insane fur and lo and behold! He's skinny under there!