I am!
I won postcards from fabulous pet artist Aimee! They are so cute!
Look at this squishy face!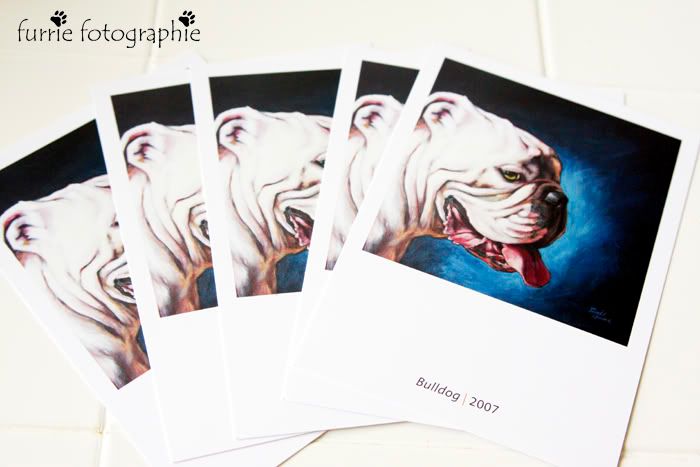 If you want an amazing portait of your furrie friend, you should definitely check out Aimee
HERE
!
Thanks for the postcards, Aimee! You too can try to win postcards from Aimee by
following her on Twitter
.
And you can follow me too
!
*A reference to one of my most favoritest movies, Swingers.