Nice!
This shih tzu and kitty duo certainly live up to their names and more! They were sweet and playful and fun...
It's not very often that people call me to have their kitty photographed but I love cats (we have two of them to go along with the three pups) so I was really looking forward to meeting Sugar! Spike I had met briefly once before at the
Bark Park grand opening
but I knew it would be even better without the distraction of a million dogs running about. And I definitely couldn't wait to see these two buds playing together!
I brought along one of my
knitted catnip mice
which Sugar immediately claimed as her own...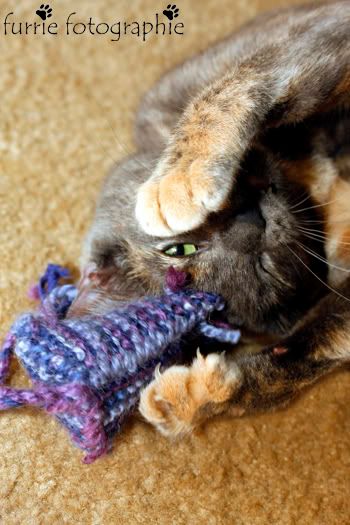 ... even though Spike did his best to steal it from her!
I think Spike has a lot in common with my pooch, Apple. They both really like cat toys... and "torturing" their kitty sisters! The bottom photo of these two cracks me up! The look on Sugar's face is priceless!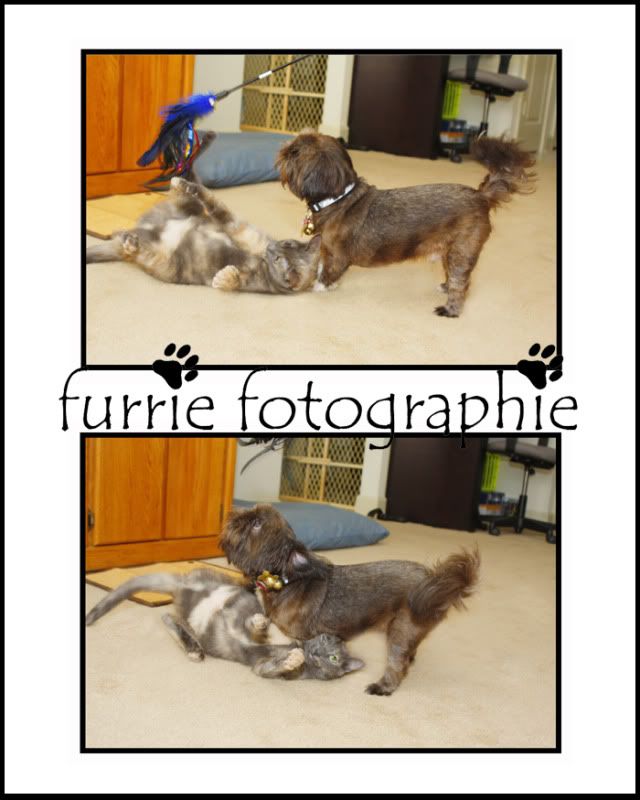 And a collage of the day!