with nothing to do. We are having tile put in the living room and have to keep the animals away from the area. So the kitties are in the bedroom and I'm sitting in the office with the three pups. I've read some, played on Facebook and Twitter, and ate a jillion pancakes. Now I'm posting photos from my trip to Kansas City back in July. I have a ton of shots from my sister's amazing garden but those will come in a later post. For now...
This is my sister. Behind her camera. Taking photos with me in her garden. She's a Nikon girl and I'm a Canon girl... lol! Notice the fabu Trendy Strap she's wearing too. I'm such a nice sister. I won it last year and gave it to her so she could have a fun camera strap too!
And this is my sister and her husband and me... at IHOP for breakfast! : )
And last but never, ever least in my world...
My nephew Qwerty and my niece Macintosha!
Qwerty:
Mac: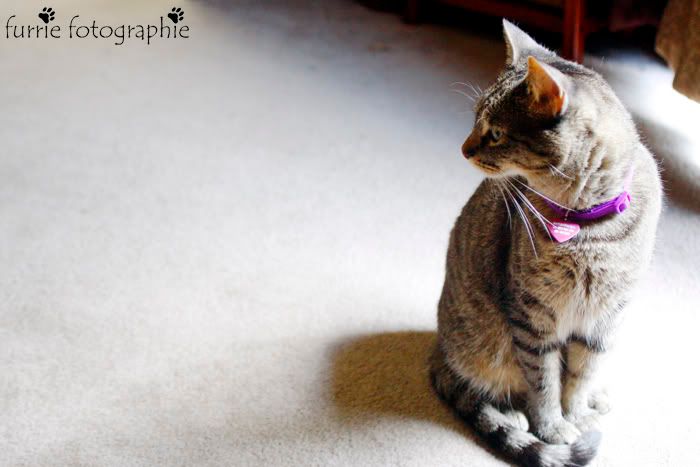 Mac on the left and Q on the right:
These two are crazy at night (just like my two) so they aren't allowed in Joni and Justin's bedroom. They were allowed in mine! : )
And I leave you with a teaser for the upcoming garden photos...