Sunday morning I met the most wonderful family: two caring humans and four, yes that's right FOUR, doggies!
I knew the day was going to go well when this was my very first shot:
This angle might not be everyone's cup o' tea but I LOVE the "I have a big head and a teeny body" look!
The whole fabulous family from left to right: Dad, Skye, Sadie, Mom, Charlie, and Basco.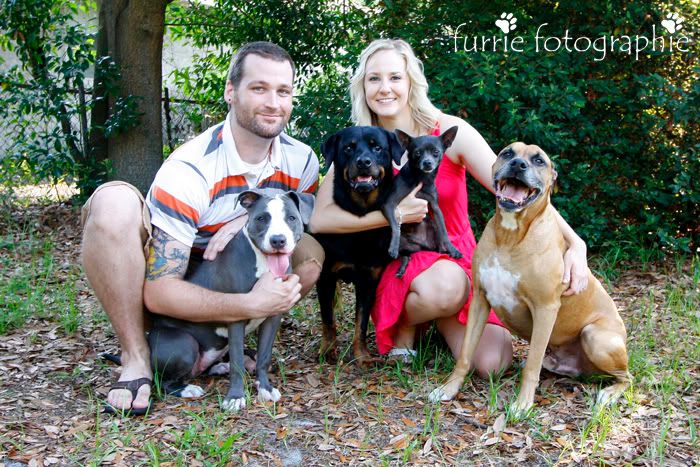 Sadie's mom told me she was her first dog. She was working in a store, the kind with automatic doors, and one day in walked Sadie. By the end of the day she was still there so off she went to her new furever home! Who could ever leave a face like this??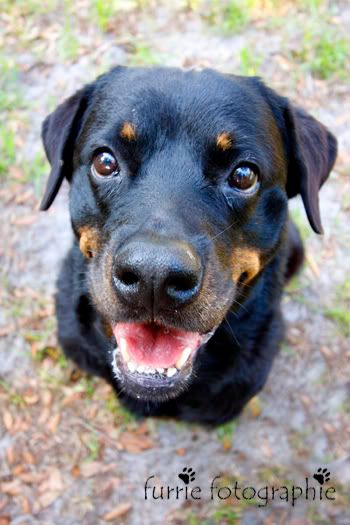 This is Basco. BAsco. Not BOsco. Basco's daddy likes tobasco sauce... hence the super fun name! Basco was left by his previous owner in his mom's grandmother's neighborhood. After being fed for a few days, he finally allowed his new pawrents to take him home. He is such a sweetie pie - I just can't imagine how anyone could ever abandon any pet... but their loss was his gain!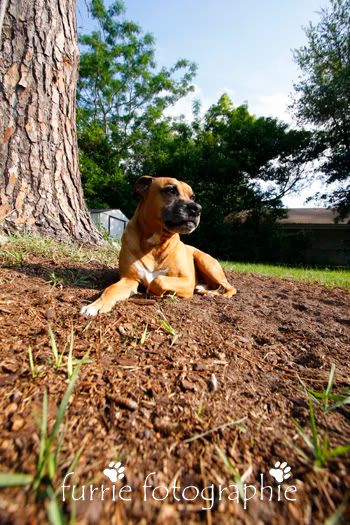 Next we have Charlie. Charlie the chihuahua was named after
Charlie in "All Dogs Go To Heaven"!
He's just a tiny bit smaller than his namesake but just as loved as Charlie was by Anne-Marie! ; )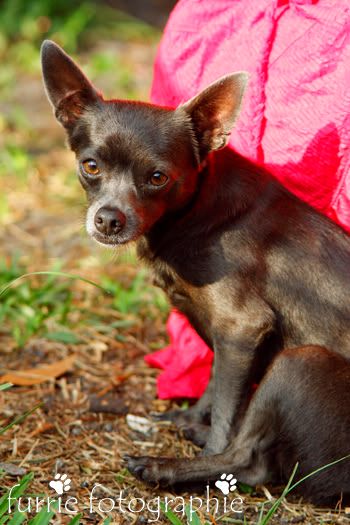 Boy was Charlie fast! I won him over with peanut butter treats and he'd let me pet him too but every time I pulled out the camera and blinked, he'd be gone! He finally slowed down enough to hang out with the 'rents!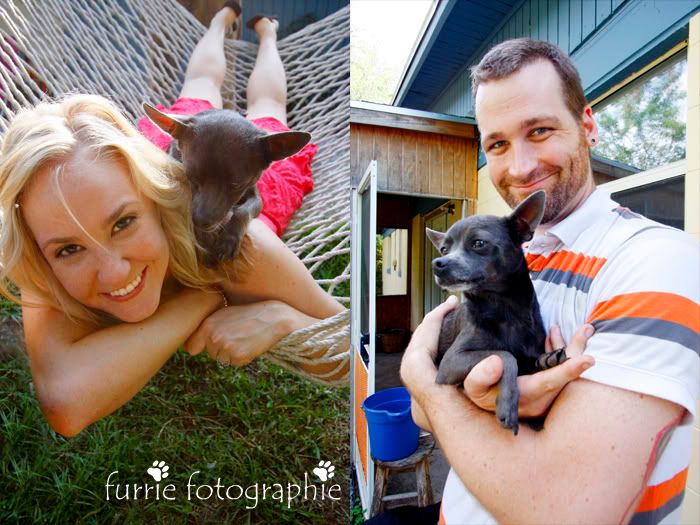 And the newest member of the family, 7 month old Skye! Skye is a gorgeous and super playful blue-nosed pitbull. She has so much energy and loves to run, jump, chase toys, play in the sprinkler, and much more! I think we *almost* wore her out but she still held on to the chicken I brought for her! I promise it wasn't muddy when I gave it to her! hee hee...
This was so crazy to watch! Skye's dad has a rubber ring toy that Skye will grab and then her dad can swing her around and around! It's too bad I can't put this all in the corners of a book and flip the pages. So funny!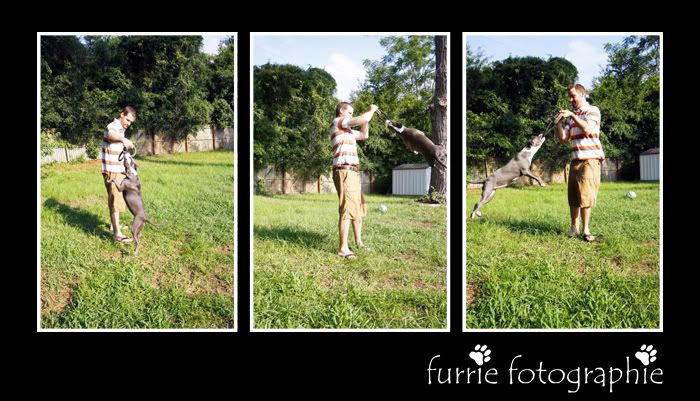 And I'll leave you with a "blooper". Skye doesn't hold on to the rubber rings forever... and you get a lot of momentum going when you are swinging around like that!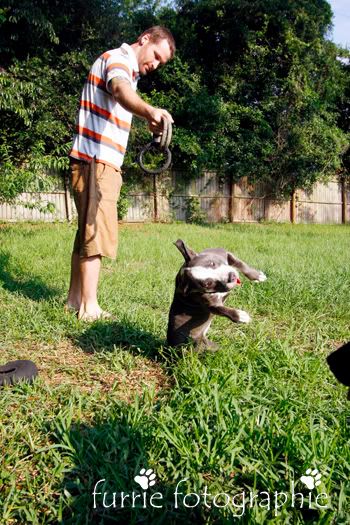 Oops! No puppies were harmed in the taking of these photographs...
: )