Sugar and Kona are two very lucky labs!
Kona was adopted by her family just last year... as a puppy. And Sugar was brought home just a few weeks ago... at the mature age of 10! Both girls were from
Labrador Retriever Rescue of Florida
(glancing at website and running away before I'm tempted to add a 5th dog to my own furrie family). They now belong to a fabulous furever family and have three kiddos to run and play with all day long! Yay!!
And now to introduce.... the girls!!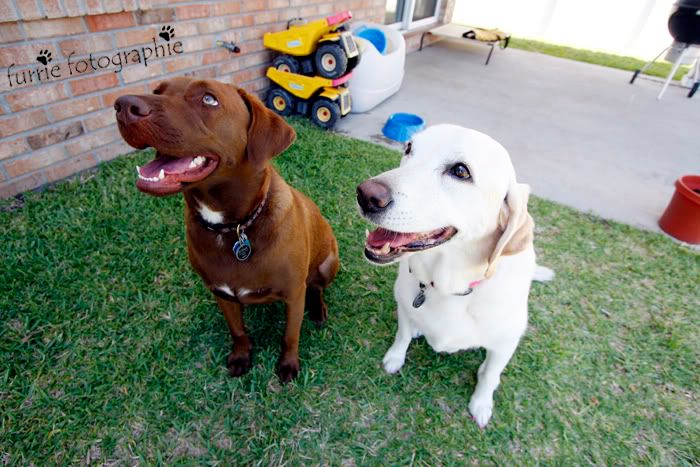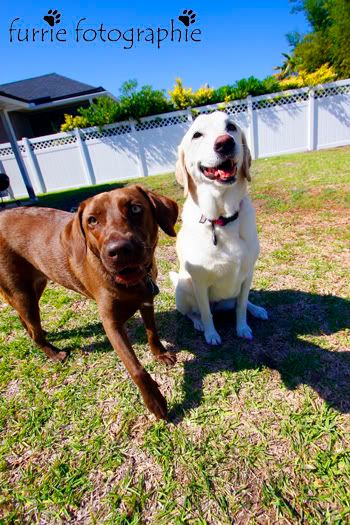 Look at those happy faces! I bet you can't even tell which is Kona the pup and which is Sugar the elder. I'll go ahead and tell you... Kona is the chocolate lab (although she might be mixed with a bit of weimaraner with those gorgeous eyes) and Sugar is the beautiful yellow lab!
Kona certainly has tons of energy. She had a great time with this kitty kuz!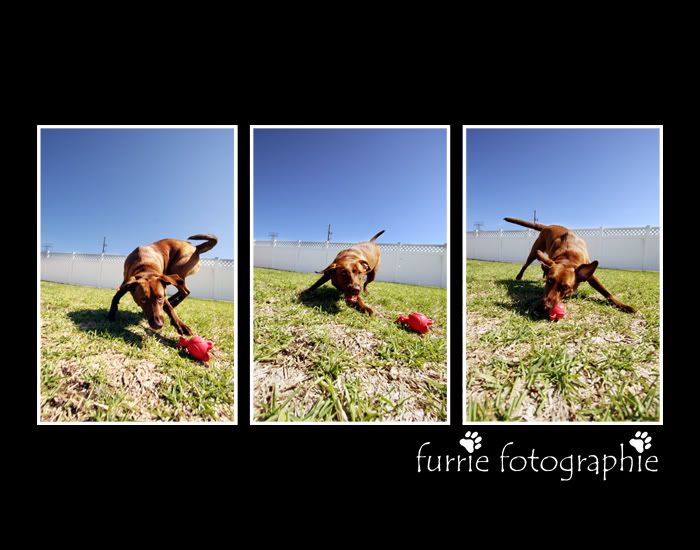 I love tongue photos!
And apparently Kona is a burier... her mom had been wondering where all the bones she had given her went! She decided to share her secret hiding place while I was there: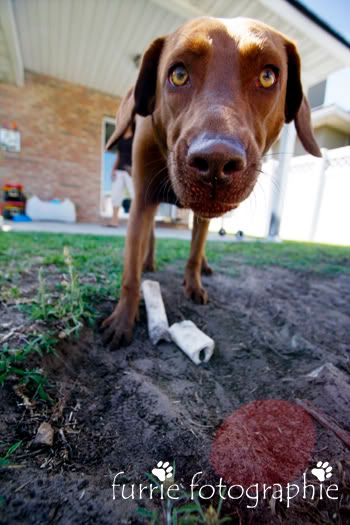 Sugar is just like her name... sweet! Who could resist that adorable face?!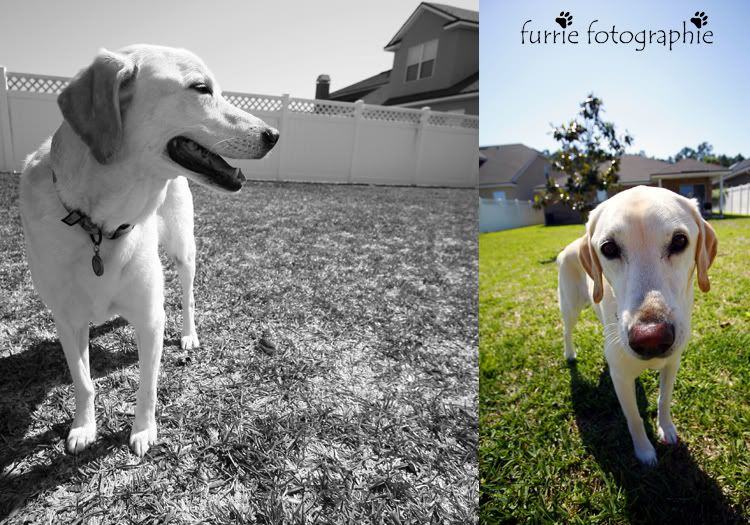 The girls' mom told me that the pups are "the heart of the family" and you can tell that each and every one of them loves Kona and Sugar so much!! Although Kona is getting a bath in that last shot... : )

And last... one of my favorites... Hugs!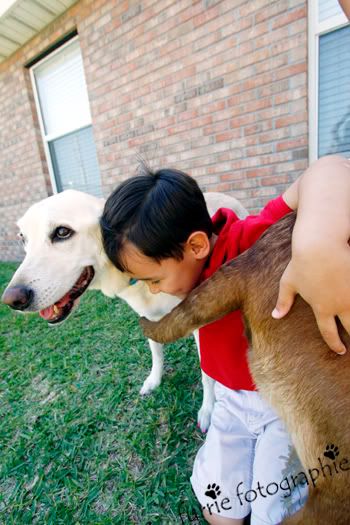 Share