Titan is a gorgeous (almost) 3 year old Doberman who I got to meet and photograph this weekend. I had never been to Alpine Groves Park in Switzerland but it definitely lived up to the wonderful things I had heard about it!
Introducing Titan!
What's that you say? He doesn't look like any Dobie you've ever seen? That's because he's an albino Doberman, which is very rare... but quite beautiful in my opinion!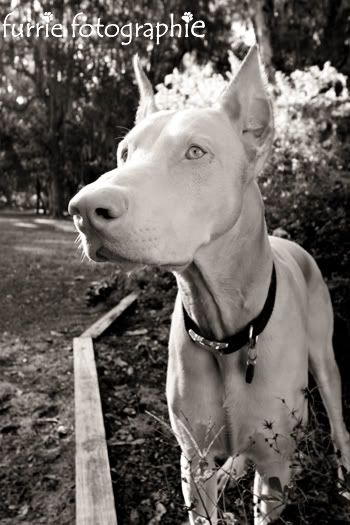 Titan is such a good boy with his new little sister. She's only 3 months old and already has her own pony/dog!
Nose to nose!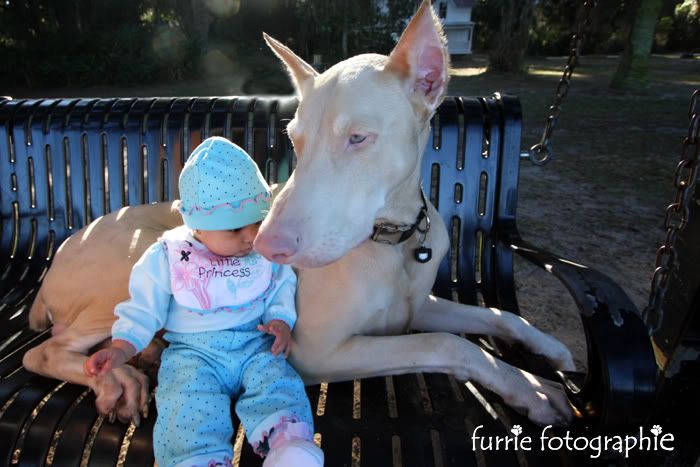 Titan was amazing! He is like a squirrel, climbing up on trees and posing!
Look at that majestic stance! His dad said this was a magazine cover shot... I think so too! : )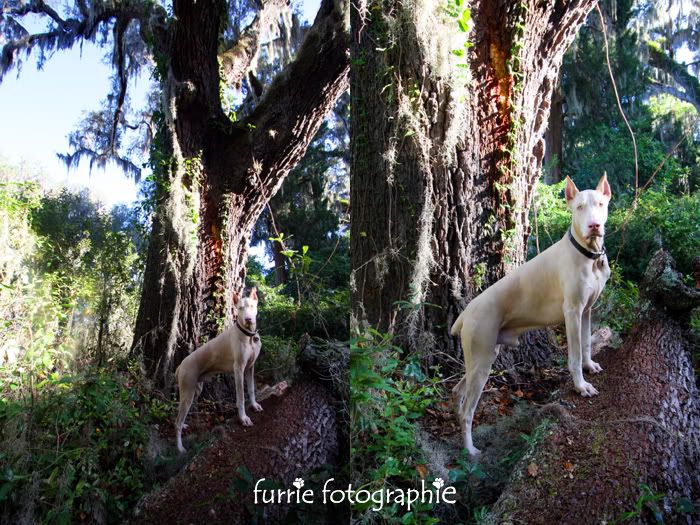 Gorgeous!
And just so you don't think we spent the whole time posing... we did some playing and treat eating too!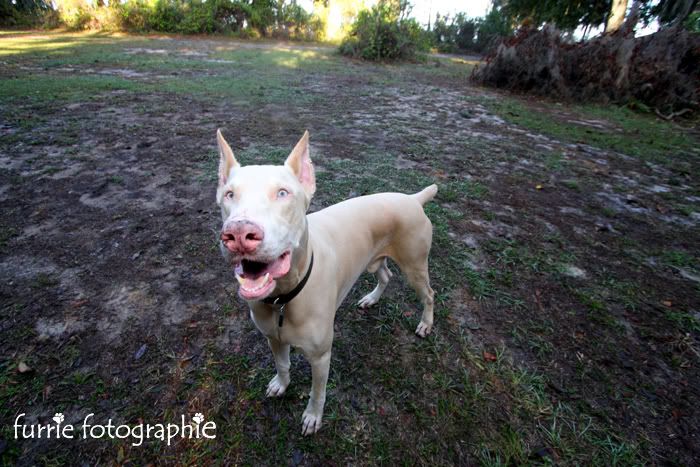 I have to close with my favorite kind of shot... the nose! Titan has that fabulous pink nose and he wants to show me!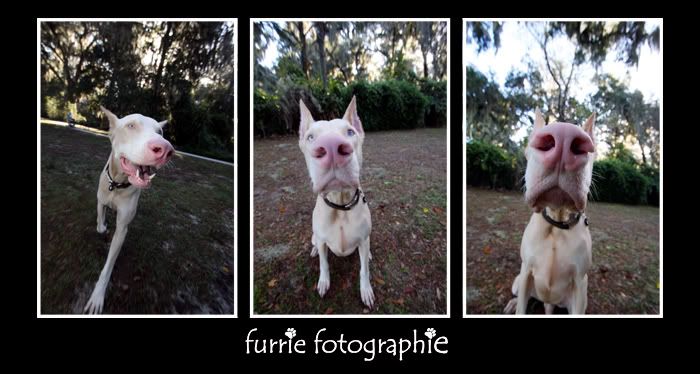 My husband always says that someday he wants a Dobie... now I want one that looks like Titan! : )