Okay... so the canvas I ordered from
Simply Canvas
came Tuesday and I immediately ran outside with it and took photos. Sorry it has taken me until now to post them... I've been
distracted
.
Anyway, back to the canvas!!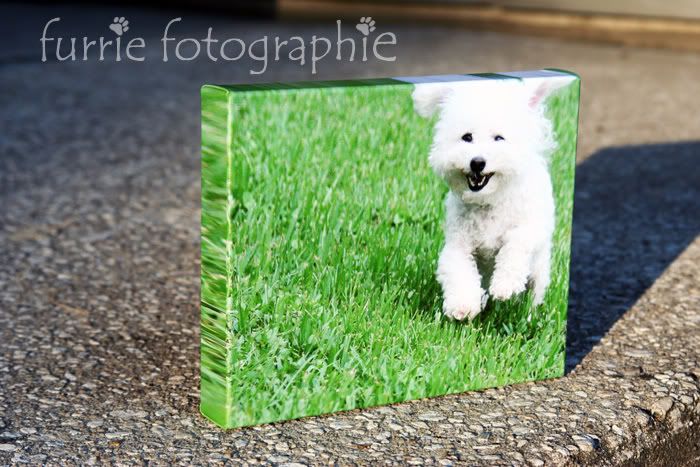 I ordered it with a digital stretch because I was curious how it would look. I really like it where there is grass but don't care for Professor's ears being all crazy. Next time I might try the color border. It is also offered as a natural stretch where the photo itself is wrapped around the edges. I really like that idea too but I find that a lot of my work doesn't lend itself to that as well because I enjoy having my subjects way off to one side or another. It may be something I think about on my next shoot.
I'm already looking forward to ordering canvases of Apple, Uni, and Max so I can have a collection of the whole family! I wish it were possible for me to take a photo of all of them and Chris and I as well all in one photo...
And one last shot... from our latest visit to the dog park!
I'll get the rest up from both of our recent trips there asap!