I've been working on some template designs for holiday cards! These are folded 5x7 cards... The colors and text will be customizable! I'm so exited... now I've just got to figure out a way to get my two dogs and my cat to sit together nicely so I can put together my own order!
I'll be posting more soon but I wanted to show you the first one!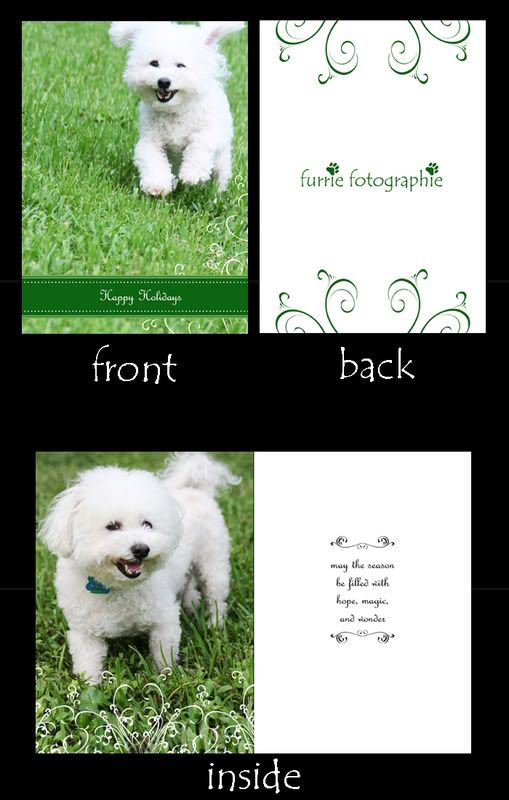 I'll be working on several more later this week so keep checking back!