Whew... it's been a long day and I'm exhausted but I'm so excited to show off the fun photos from today's
Dogtoberfest
event!
Amanda picked me up with Zoe and Chloe. I didn't take Apple because she gets all scared when there are a lot of other dogs around. So instead I helped Amanda so she could bring both her cute pups!
We then headed over to Traci's place to meet up with Mr. Big!
Zoe and Chloe showed off their little witch hats... and Mr. Big was a moose!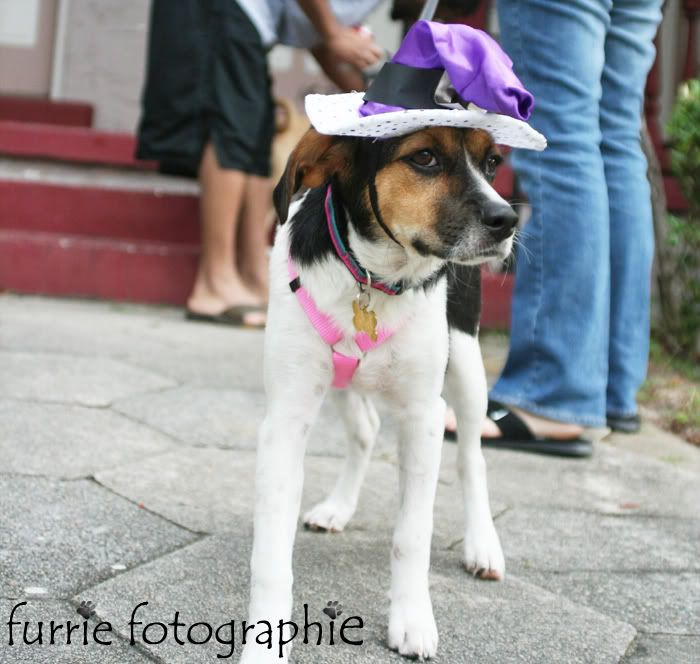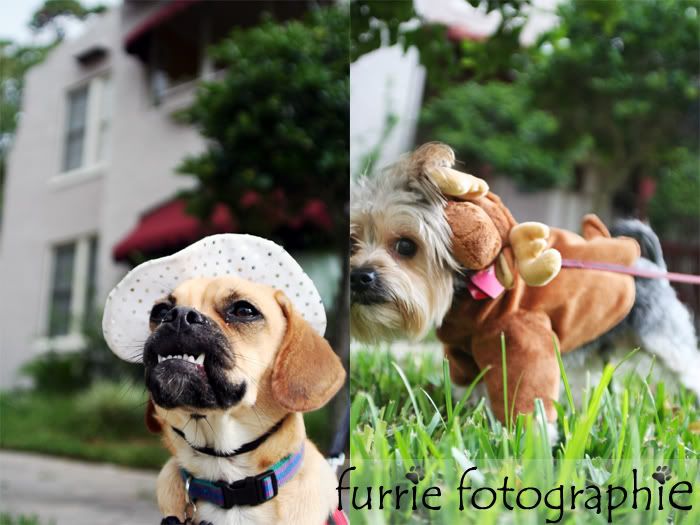 And then we picked up Toni and Cubby. Cubby was dressed as a pumpkin! I don't have any shots of Cubby to show off this time though : (
EDIT: There is a shot of Cubby further down... in the cut out shots!
Finally to Metro Park for the dog party fun!!
Some dogs were dressed up and others weren't but every single one was cute as can be! I'm such a sucker for a furrie face...
This was the sight that greeted us: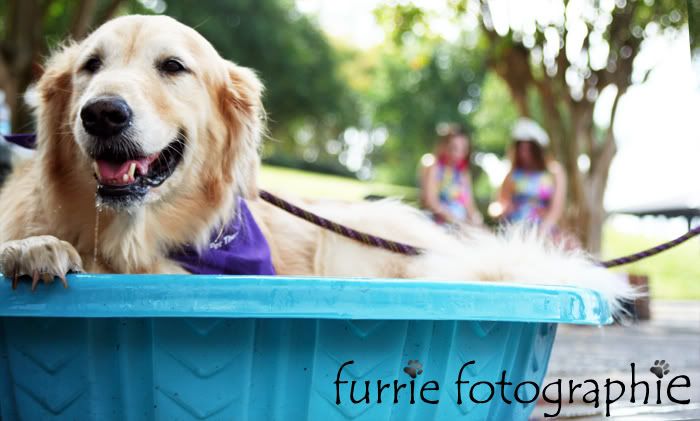 Check out this Pimp Daddy!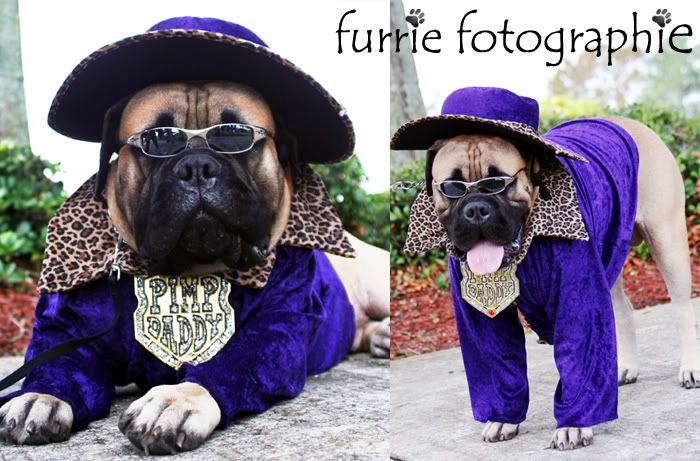 As soon as I saw this Corgi I knew I had to get some photos for my husband. He loves corgis! Although I think he says that about every dog, just like me!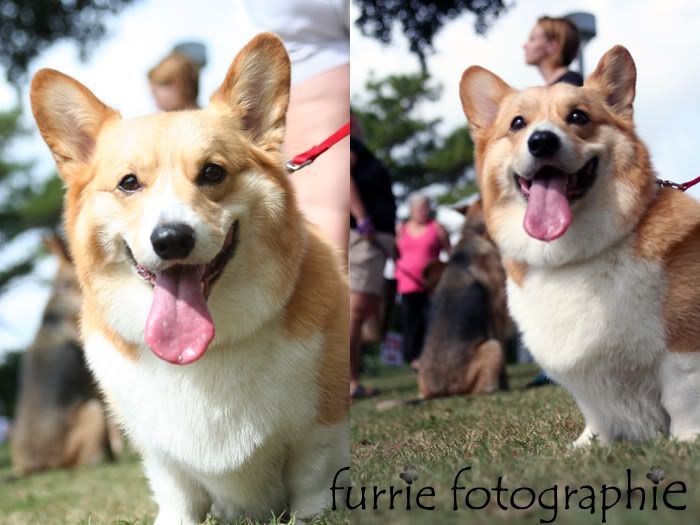 And I love big ears on puppies! I believe this German Shepherd's mom said she (he?) is 10 months old... look at those ears!
Okay, I'll show you some costumes!
Thing 1 and Thing 2 with The Cat in the Hat and The Fish!
These cracked me up... we always say Apple is like a wookie! She kinda looks like one and she sounds like one! I guess someone else thinks their yorkie does too!
And that "lobster" in the pot is a riot!
I love skunks!
And baseball!
This Boston is a doll!
I think this is my favorite trifold of all time!
Awww... gorgeous Chloe: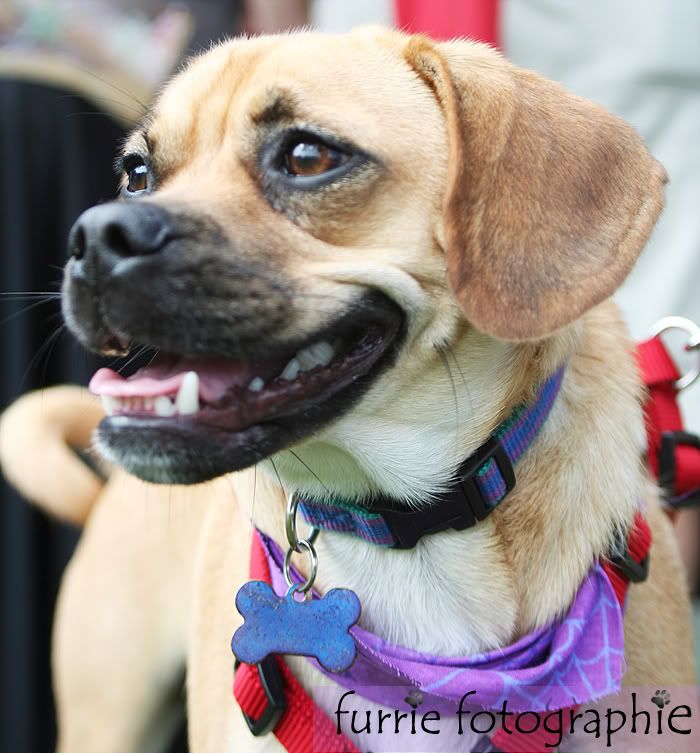 And Chloe playing with Zoe... these crack me up because Zoe looks like an insane monster when in reality she is totally sweet and calm. She slept/drooled on me every time we got in the car. : )
Here she is calmly meeting another doggie: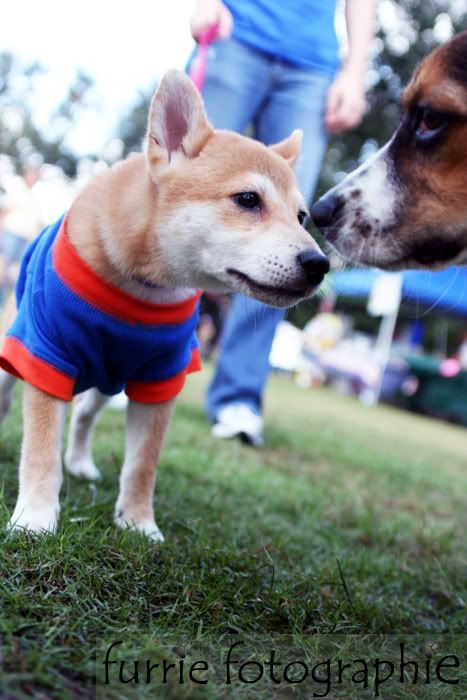 This is the effect I have on dogs... or maybe it was the pocket full of treats I had...

Okay... so I went a little insane with this pup. I couldn't resist!
Meet Baxter!!
hee hee... look at his wittle teefs!
He loves sticks! KILL the stick, Baxter!!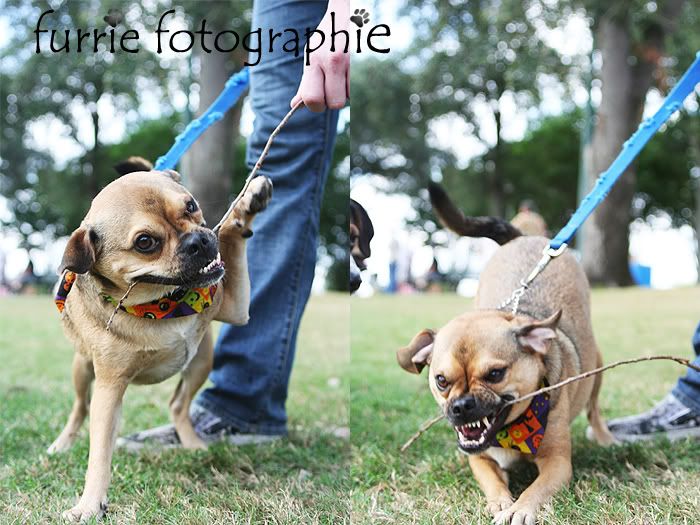 On our way toward the exit, we saw these fantastic dogs getting a photo taken in a cut out!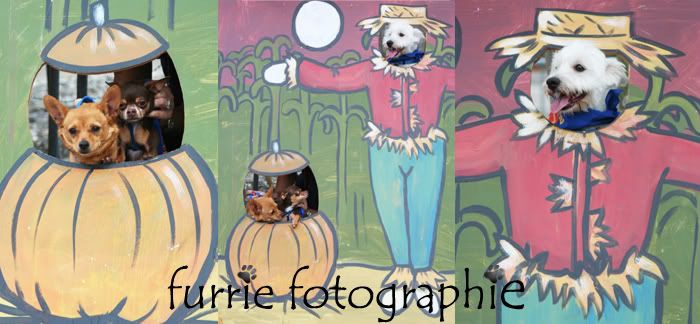 So of course we had to take some too!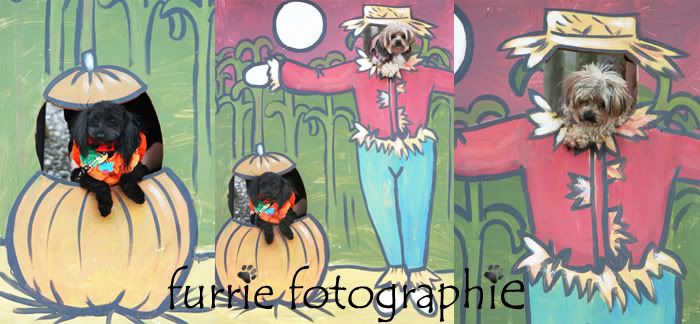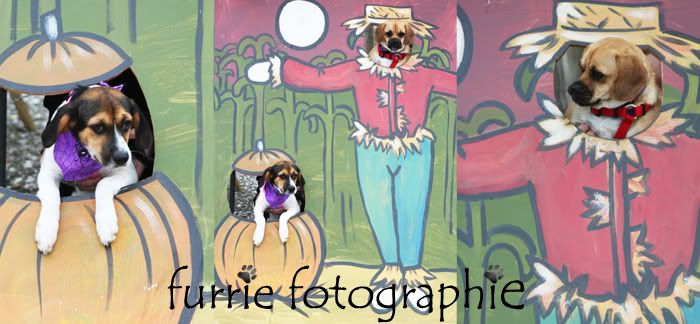 As we were leaving, worn out... and the dogs' bellies full of treats... we saw these darling pups in the parking lot:
Pup and Mom
And these two were leaving as well, probably good and ready for a nap!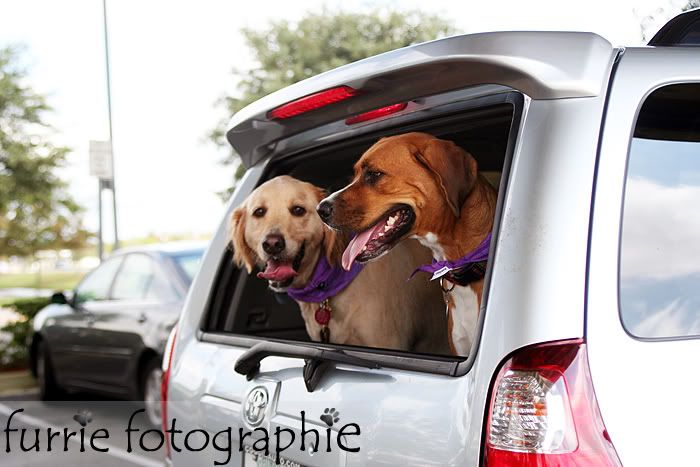 Speaking of naps, between going to Dogtoberfest and editing all these photos so I could post them asap... I'm ready to hit the sack myself! I had such a great time today though and I could have spent even longer out at the park in the fabulous weather with the even MORE fabulous pups! Jacksonville's dogs ROCK!
'Night!