We got Professor a year ago today!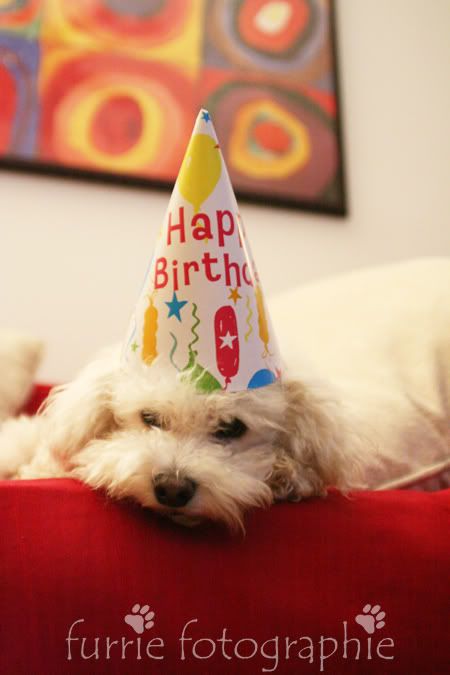 We're planning to have a celebration tomorrow after I get home from work but I couldn't resist seeing if 'fessor would let me put one of the hats I got on him!
He let me... but you can see he's not exactly happy about it!
Happy 7th (or 8th) Birthday Big Boy!!