Chris and I were there when Jimmy and Amanda got lil' Chloe... she was a rolly poly and active furball. Now I can't believe how big she's gotten! And she still loves to run and play!
She finally wore out a wee bit at the holiday bbq on Sunday... just enough for me to snap a few photos before my battery died. Darn battery! Shame on me for not charging it before I went...
Here's one that I got: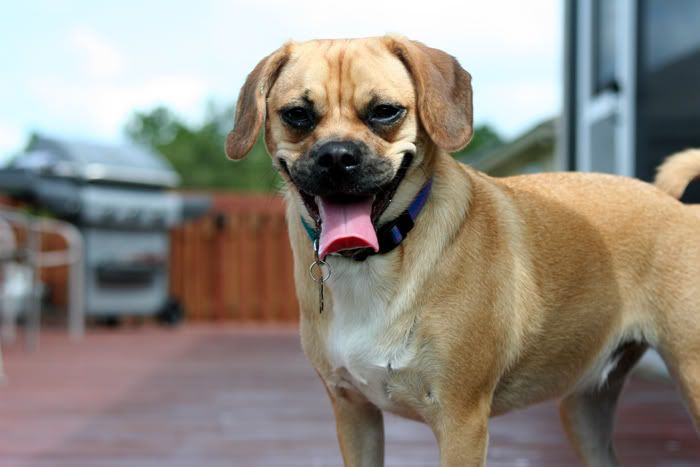 Doesn't she look like she's quite the joker with that grin??