I'm exhausted and I haven't quite finished editing the Seattle photos but I thought I'd post a few more anyway.
I also have photos of Zoe,
Chloe
's new sister.
And I have photos of Max... a long story that I will tell soon.
Anyway...
These two pups showed up at the park where we were having our pug shoot. They were too cute to pass up:
The one caught my attention immediately... he looks like
Professor
!! I asked and sure enough, he is a bichon too!
Here's the little bichon's new sibling:
I'm pretty sure their mom said this one was recently rescued from Mexico!
Here she is again. I know this photo isn't all that great but the running thing made me laugh:
And now for a few of the pugs!
This is
Frank the oh so handsome one eyed pug
: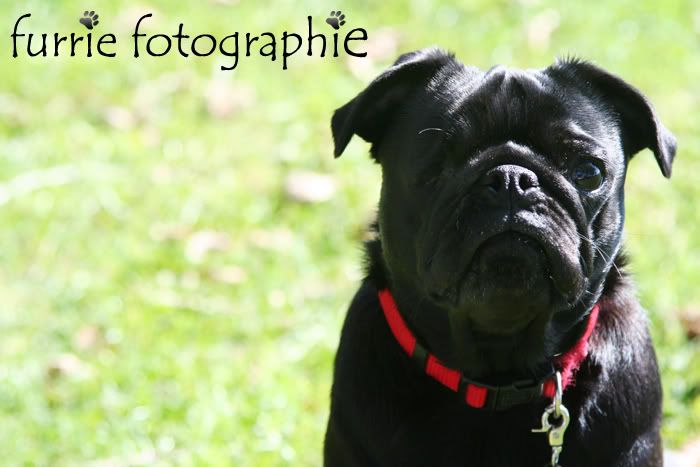 Walter... who can resist that face?!?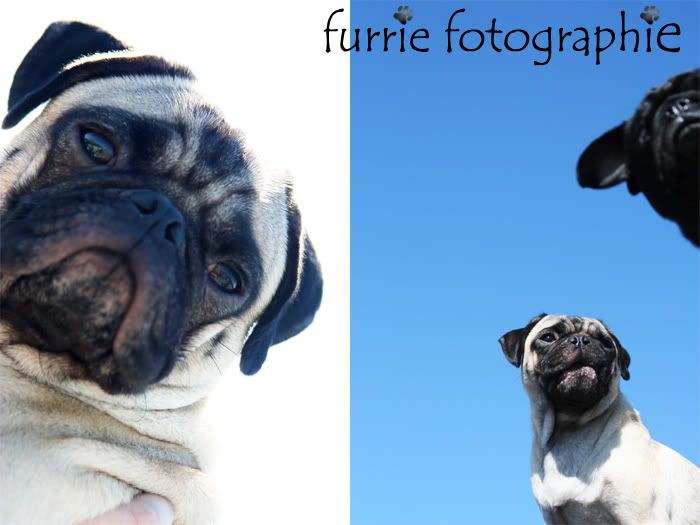 Diza is a gorgeous pug too and she has a fantastic pink spiked collar. I promise there will be more photos that include her soon. Here's one with her and the fun polka dotted bowl. I know it's really blown but I kinda like the artsyness of it:
That's it for now but more soon... both of puppies and of Seattle!