Here are some shots from Seattle. No furrie friends... but still fun.
These are from Monday morning before my shuttle came to take me to the airport. I knew I better get over to Pike Place Market or people at work were going to wonder what I did while I was gone. It was only two blocks from my hotel (I'll have photos of it soon too) and Seattle had absolutely gorgeous weather the whole four days I was there! I had forgotten what it was like to not have 200% humidity!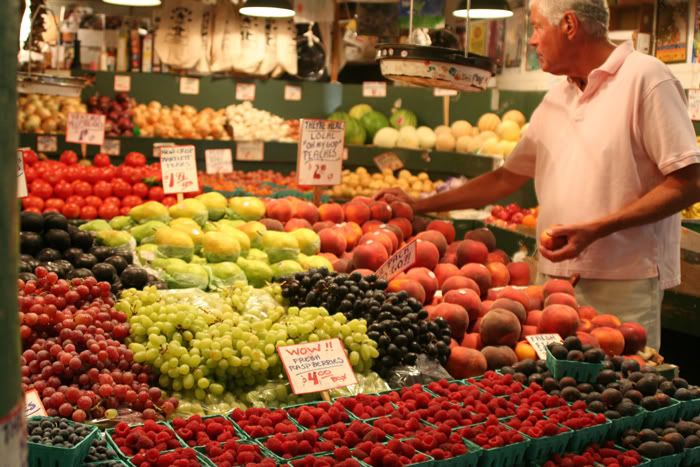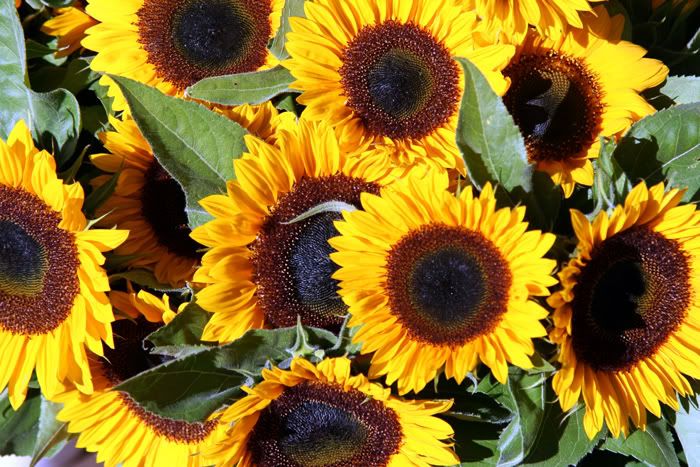 Oooh... and I must tell you. I bought a bag of dark chocolate coco covered pecans... and they are to die for!!! Mmmmmm!
I wish I could have brought back some of those flowers. There were tables and tables and tables of them and they were all so vibrant! And CHEAP! But, alas, I didn't think it would be fun to carry them on the plane...
Maybe next time.